Raising walls of Amadeo II with Klimabloc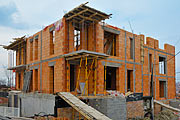 We finished the 2nd floor slab on one side of Amadeo II. We are now building the last floor continuing with Klimabloc 38 and Klimabloc 25 from Zorka Opeka. In a matter of few weeks, we should start the work on the roof. We also started to work on the interior walls on the ground floor with Klimabloc 12.
Working with Klimabloc 38
Klimabloc 38 is used for the exterior walls. It is applied on a layer of mortar in the horizontal plane while connecting with the neighboring blocks in the vertical plane. We leave a thermal break in the middle of the block in the form of air space so that the mortar goes in 2 horizontal strips.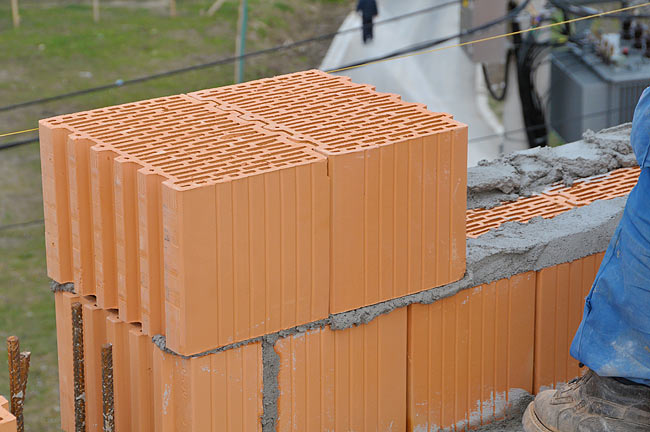 Aligning Klimabloc 38 on 2 strips of mortar. The air space in the middle acts as a thermal break.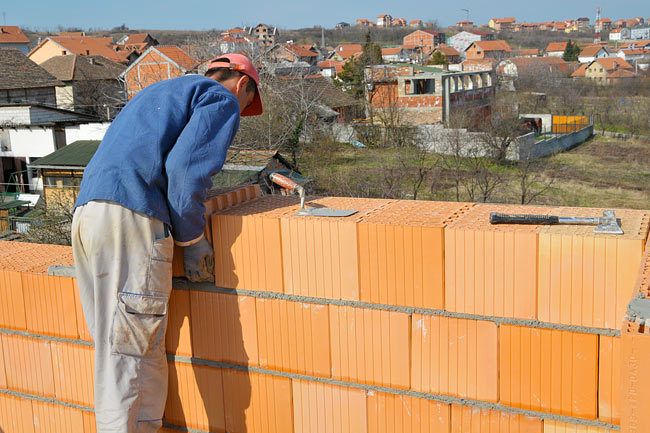 Placing one block Klimabloc 38 in the external wall.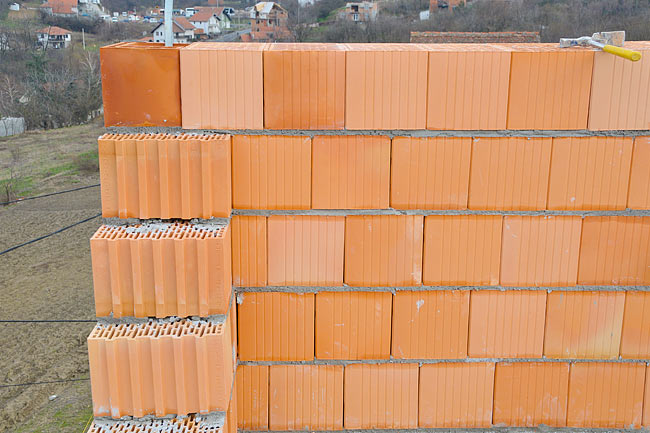 External wall with 5 lines of Klimabloc 38.
Cutting Klimabloc 38
Cuts can always be needed to finish a line of block before an opening or a reinforcement. We use the DeWALT Poroton-Alligator DW393 linear saw. It does the job remarkably but blades do get damaged overtime.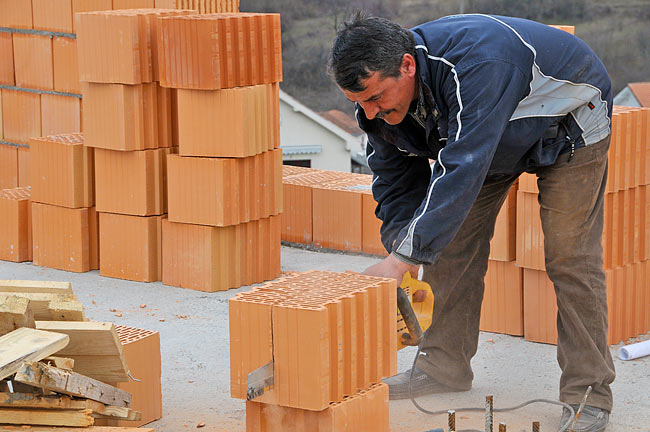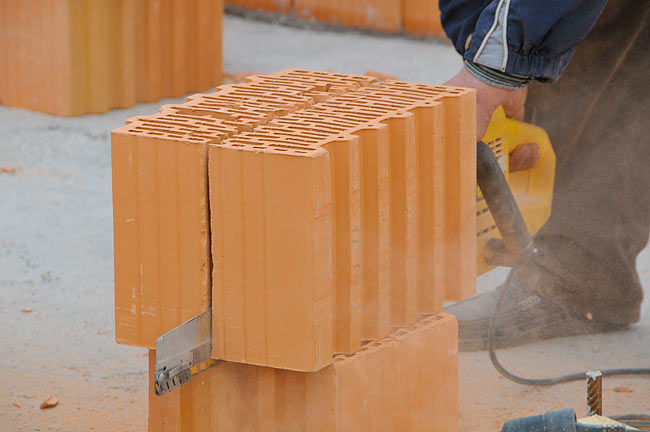 Cutting a block Klimabloc 38 with DeWALT Poroton-Alligator DW393.
Working with corners and vertical reinforcements
In Amadeo II we have vertical reinforcements at the corners of the walls and additional ones in the walls placed at position given by the static calculation. We do corners with the original elements of the Klimabloc system while additional vertical reinforcements are cast in the traditional way. For those, we insulate both sides (external and internal) of the reinforcement.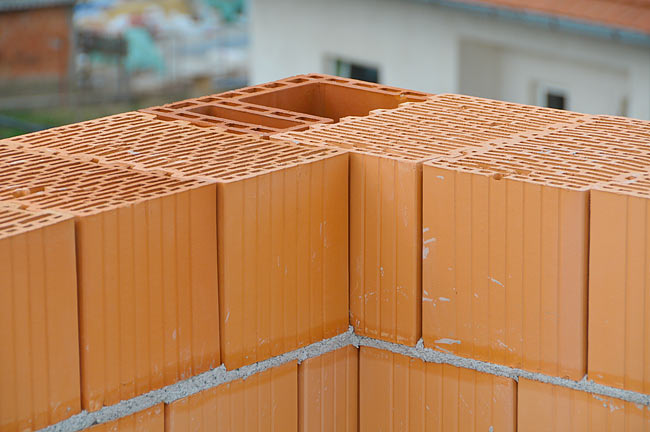 Closeup on a corner element in a wall of Klimabloc 38.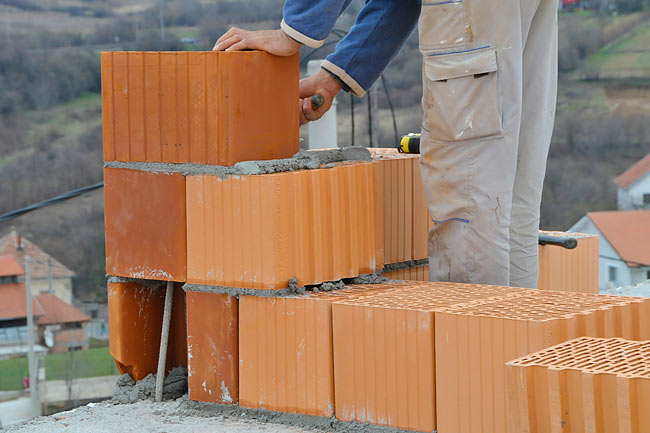 Installing a corner element alternated from the corner element below.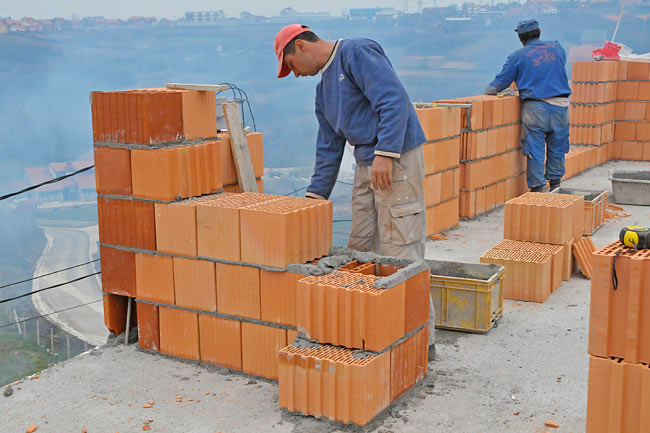 2 successive corners in a wall of Klimabloc 38.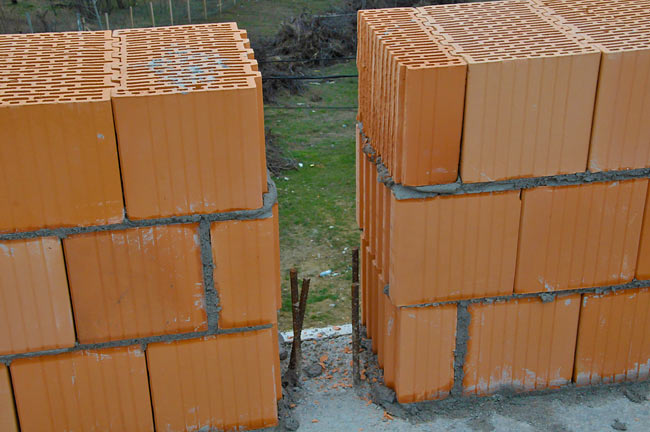 Space left for a vertical reinforcement in a wall of Klimabloc 38.
Interior walls
Interior walls in Amadeo II are done with Klimabloc 12. This brick is the same size as Klimabloc 25 (23.8cm high and 38cm long) but in 12cm thickness (instead of 25).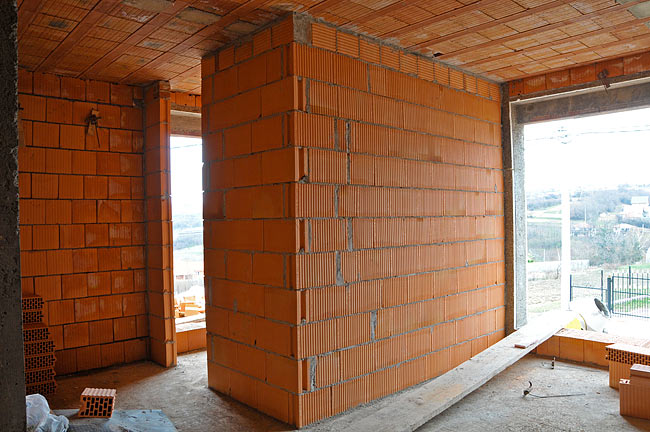 Bedroom inside apartment a.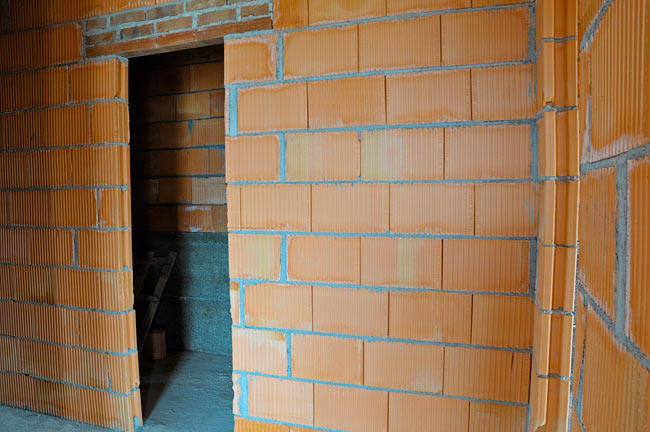 Bathroom in apartment b.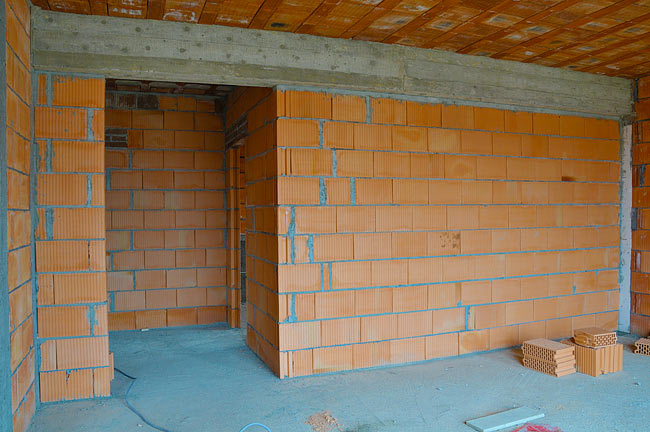 Bedroom in apartment b.
Second part of the 2nd floor slab
Work is ongoing to finish the second part of the 2nd floor slab (the last one before the roof). Pouring concrete will be done in the next few days.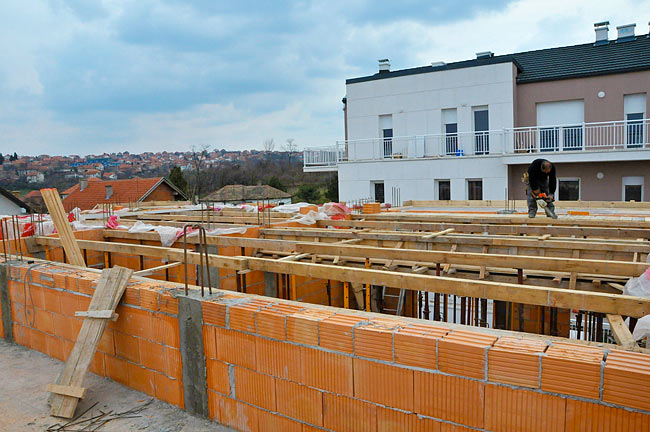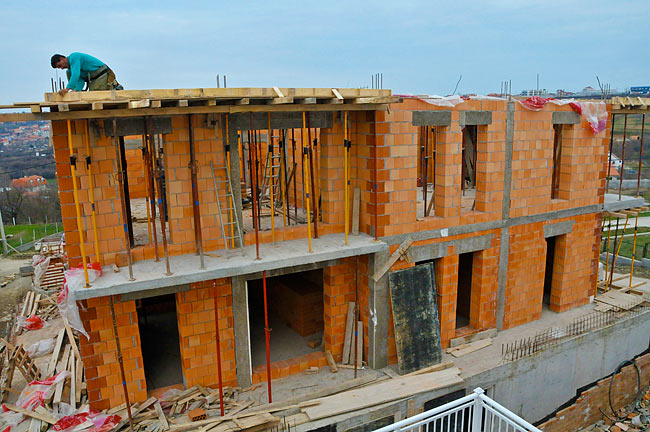 Doing the 2nd floor slab on Amadeo II.