Beodom chose Amorim expanded cork boards for the thermal and sound insulation of interior walls.
Those black agglomerate cork boards are produced in Portugal by Amorim. There are made of granules of cork, expanded in autoclaves and agglomerated by pressure and temperature without any foreign glue and 100% natural. Cork is a raw natural material, harvested from cork oak tree, environmentally friendly, with fantastic thermal, acoustic and anti-vibration insulation characteristics.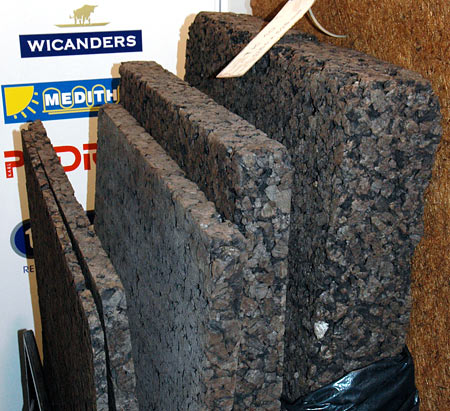 Amorim expanded cork boards (photo Beodom).
thermal, acoustic and anti-vibratic insulation material
100% natural, renewable raw material
natural industrial process (no additives)
unlimited durability with no loss of its characteristics
totally recyclable
excellent dimensional stability (even when subject to high thermal variation)
density: 110/120 kg/m3
thermal conductivity coefficient 0.038/0.40 W/MK
low energetic consumption (93% of cork, 7% of electricity)
Acoustic performance
Cork sound absorption capability is excellent (see below). Cork also contribute greatly to increase the Weighted Sound Reduction Index (Rw) of the wall on which it is applied. Used on the wall on 1 side provides good result. On 2 sides it provides total comfort.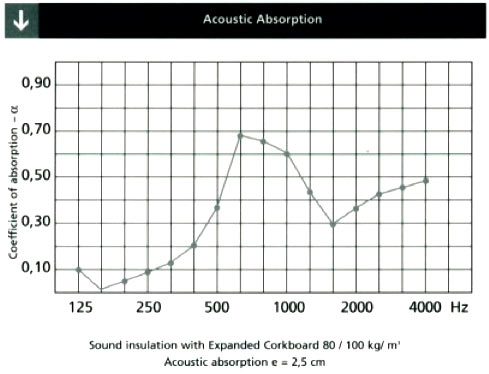 Coefficient d'absorption for cork board in 2.5cm thickness (source Armorim).
Application
Cork boards are glued directly on the brick wall. The boards are reinforced with a net and coated with 2 layers of construction glue.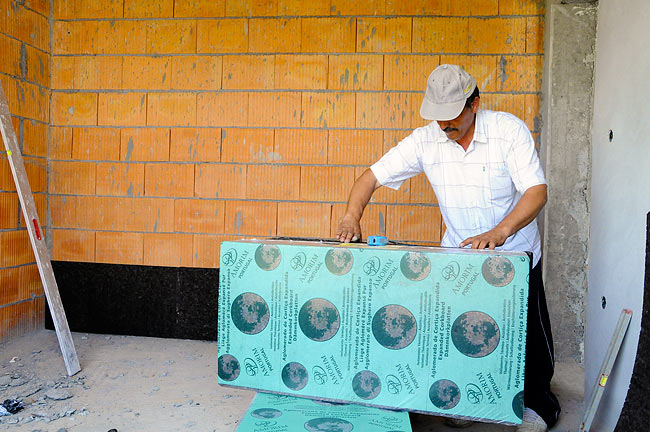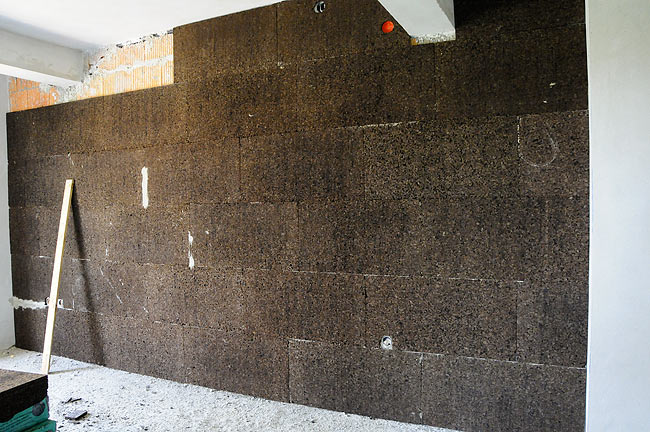 Cork boards being installed on the wall in Amadeo II (photo Beodom).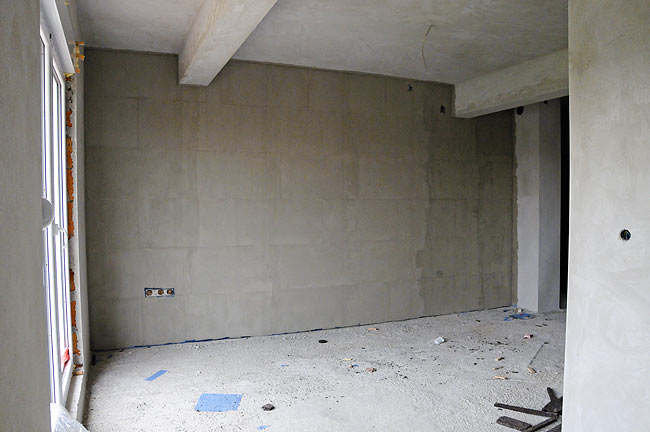 Cork boards with reinforced net and coated with one layer of glue (photo Beodom).
Distribution in Serbia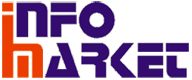 Info Market d.o.o.
24430 Ada p.f. 40, Serbia
011/2655-272
063/88 30 466
www.infomarket.co.rs