Events
Milena Gojković-Mestre, director of Beodom, talked in the conference held during the 6th international Energy Fair, "Energetika 2010". She presented the real performance, after one year of exploitation, of the geothermal system installed in Amadeo (the first building made by Beodom). You can find the complete presentation on the links below.
Energy efficiency in dwellings is a hot topic today, even in Serbia. And it is not a mystery that most of the existing building stock in Serbia is not energy efficient. Yet it is quite hard to know how inefficient a given building is and even harder to visualize that inefficiency. That is precisely the challenge that took up the exhibition Seeing Energy for which we were invited.
Beodom was invited to participate at the press conference organized by Zorka Opeka, to present the importance of energy efficiency and how to implement it using Klimabloc. Speakers included Radislav Momirov, Head of the Environmental Protection Sector in the Ministry of Environmental Protection and Spatial Planning, Markus Pichler, owner of Klimabloc in Austria and developer of Klimabloc in Serbia, Milena Gojković-Mestre, Director of Beodom and Ivan Živkov, Director of Sales at Zorka Opeka.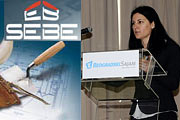 Milena Gojković-Mestre, director of Beodom, was guest speaker on the conference on energy efficiency, organized during the Sajam "Građevinarstvo 2010" from 13 to 17 April 2010. She spoke about Beodom's pratical experience in the field of energy efficiency and renewable energy. You can find the complete presentation on the links below.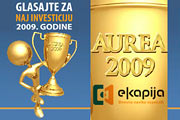 Amadeo, the first low-energy residential building in Serbia, was nominated in the short list of 8 projects for the Investment of the Year Award. Amadeo, was eventually amongst the 3 projects awarded during the AUREA 2009 ceremony. It received the special acknowledgement for Social Cause and Usefulness.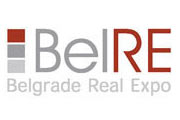 Kuće Beodom took part to the Belgrade real estate and investment fair, BelRE, from October 30th to November 1st, 2008. We had a stand together with our partner and architect studiodosi. We also made a presentation on low-energy buildings during the event conference. This page gathers all documents and articles related to this event.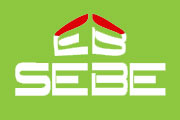 Besides being a daily visitor, Kuće Beodom was also present at the 2008 edition of the international Building Trade Fair of Belgrade. We had our project Amadeo's scale model displayed on the stand of our partner COPA. We also had flyers distributed in several partner stands. This event was an occasion to learn and get better known.