Finishing the interior walls with cement plaster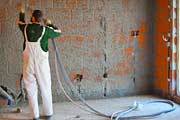 For the past several weeks we have been working on the finition of the interior walls. It is a laborious jobs that can only be performed when the temperature inside is not freezing. So progress is dependent on the weather. We also apply gypsum boards on both sides of all common walls between 2 apartments to reinforce sound insulation.
Finishing the interior walls goes in several layers. First a primer rough layer is applied for better adherance of the mortar. Then, goes a layer of mortar of around 2cm, on which cement plaster is applied manually. Paint goes last.
Metal profiles and primer layer
Before the primer layer, metal profiles are positioned in all corners both to reinforce the corners and to give the thickness of the mortar to apply.
Metal profile for interior corners.
The primer layer is cement milk applied directly on the walls with the mixing pump. That layer goes fast.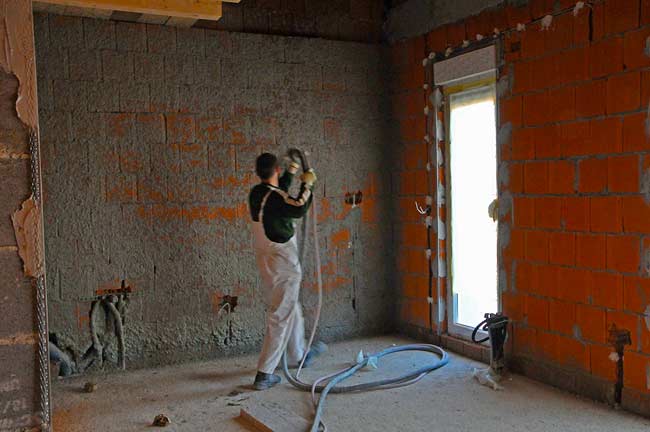 Applying the primer layer with the mixing pump.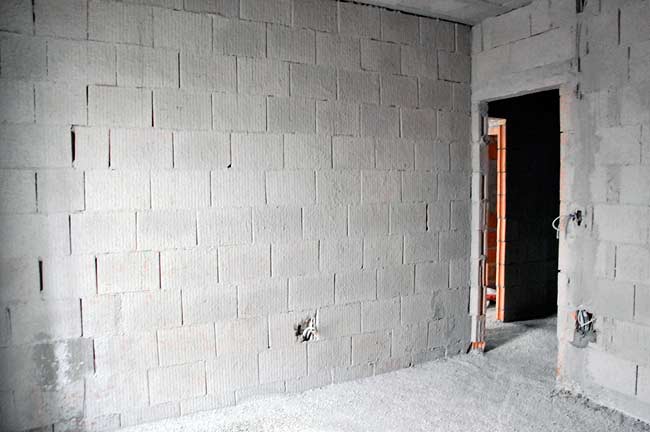 The primer layer once done.
Layer of mortar
The layer of mortar is also applied with the mixing pump and smooth manually.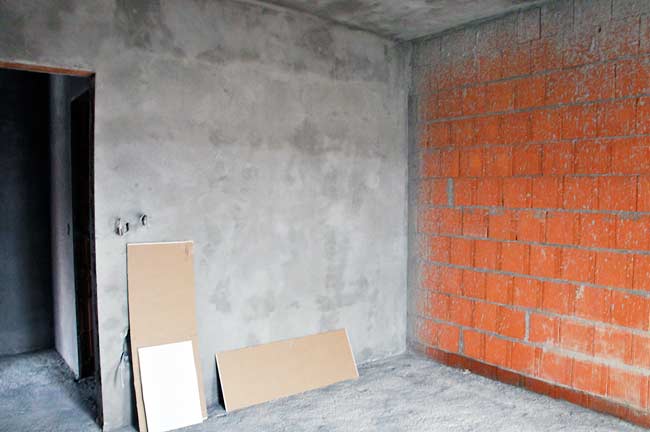 Layer of malter once done.
Cement plaster
Before to apply cement plaster, an emulsion layer goes on the mortar for better adherence. Then, cement plaster is applied manually in 2 layers in order to make the wall perfectly smooth. Its natural color is white and paint can go directly on it. Paint goes also in 2 layers.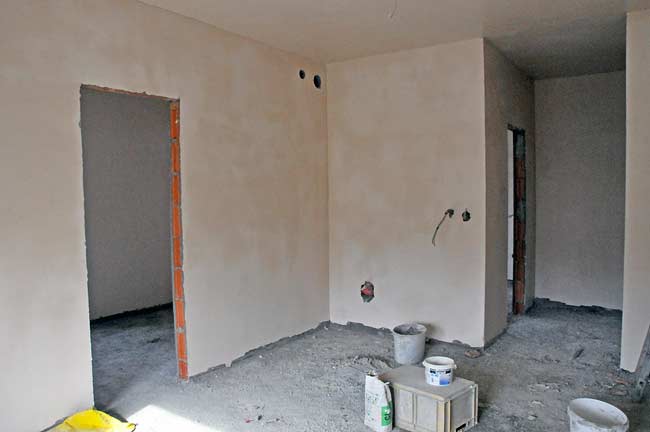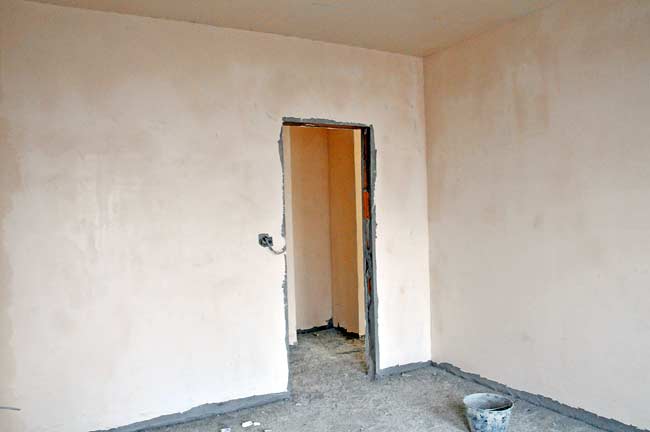 Plaster once finished.
Gypsum boards on common walls
In order to improve sound insulation of common walls separating 2 apartments, we apply gypsum boards on both side of the wall.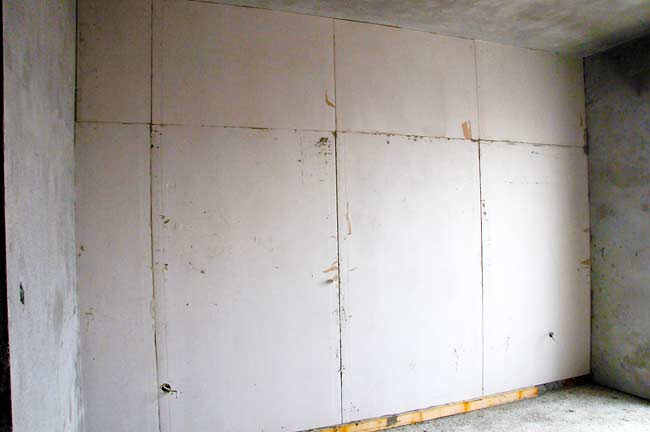 Gypsum boards just glued on the wall.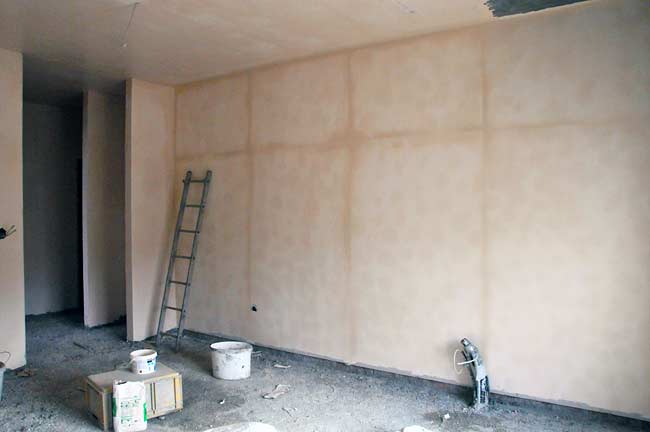 Gypsum boards once finished.
We will soon start the installation of the underfloor heating system on top of which tiles will go.