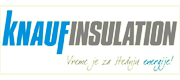 Beodom chose Knauf Insulation Rock Wool to implement the thermal and sound insulation of floors, roofs and ceilings (walls being done with POROTHERM). Amongst various products available in Serbia, Knauf Rock Wool offers the best combined characteristics. In particular, rock wool provides optimal thermal insulation for cold days as well as for hot summer days. This can make a big difference on flat roofs for instance compared to a solution based on extruded polystyrene (XPS).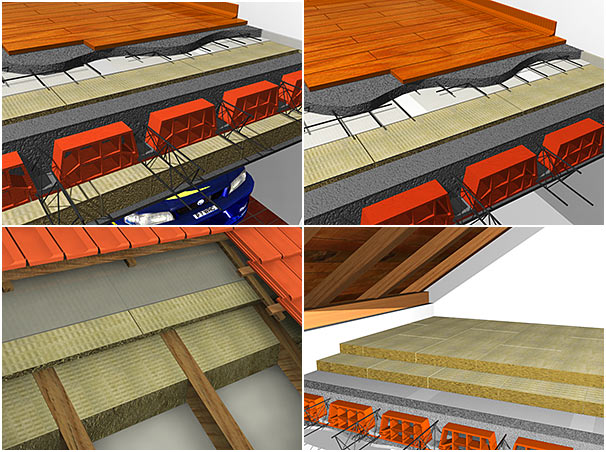 Knauf Insulation offers a solution for the thermal and noise insulation of each part of a construction. Here some of the solutions we use: (top-left) floor above garage, (top-right) floor between apartments, (bottom-left) pitched roof, (bottom-right) top ceiling on non usable space.
Knauf Rock Wool rigid slabs have high compressive resistance and can be used for floating floors. They provides excellent impact sound insulation together with their thermal insulation.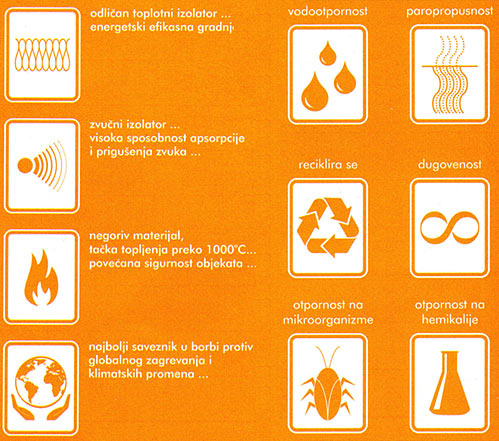 Properties of Knauf Insulation Rock Wool: thermal insulation, sound insulation, fire protection, chemically inert with an ecological production process, water repellant, vapour permeable ("breaths"), completely recyclable, resistant to aging and decay (long living), resistant to micro organisms and insects, resistant to chemical substances.
Representative office in Serbia
Knauf Insulation d.o.o.
Privredna zona Gornji Zemun, Zona 4, 11080 Zemun
+381 11 311 3369
+381 11 313 9912
office.belgrade@knaufinsulation.com
www.knaufinsulation.rs