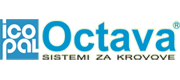 Beodom builds with Decra-Octava roof tiles and Monarflex Monarperm underlay breather membrane. Decra-Octava and Monarflex Monarperm brands are part of the Icopal Group, the world's leading producer of construction membranes.
Decra-Octava roof tiles
Icopal Decra-Octava is a lightweight stone coated metal roof system, extremely resistant and durable. Octava tiles are made to last and are guaranted maintenance free and weather secure for 30 years.
Stack of Icopal Decra-Octava roof tiles on Amadeo's construction site (photo Beodom).
Advantages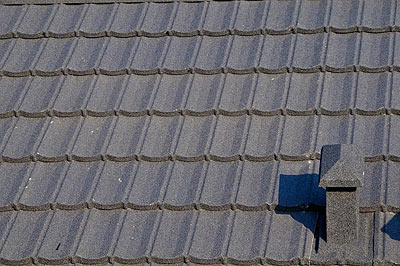 Decra-Octava is a complete system with all accessories which is:
Lightweight : It is typically one-seventh the weight of the same roof with traditional concrete or clay tiles.
Strong : Octava tiles do not crack or shatter on impact; they are very resistant to hail and do not break.
Resistant to extreme weather : Octava tiles are very well secured and can sustain the most extreme wind without moving. Traditional roof tiles rely on their own deadweight to provide resistance against wind uplift, which is not enought in case of extreme weather.
Long lasting : Octava tiles are guaranted maintenance free and weather secure for 30 years. They can last as long as the house they protect.
Good looking : The natural stone coating provides a very good look with a natural color that does not change with time.
Compared to bitumen shingle such as Tegola Canadese, Octava tiles are stronger, more durable and provide better protection against extreme weather over time. Compared to traditional clay tiles, Octava tiles are much lighter, do not break, are much more resistant to extreme weather and last longer.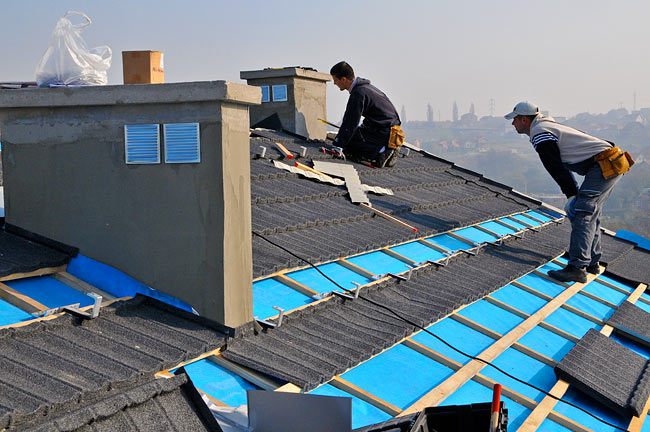 Installation team working on Amadeo's roof (photo Beodom).
Monarflex MONARPERM 500
MONARPERM 500 is a laminated breather membranes made from 2 layers of polypropylene spun bond and one layer of micro porous polypropylene film (breathable layer). It has a very high water vapour resistance even though it is very diffusion open. It is ageing resistant to UV and IR.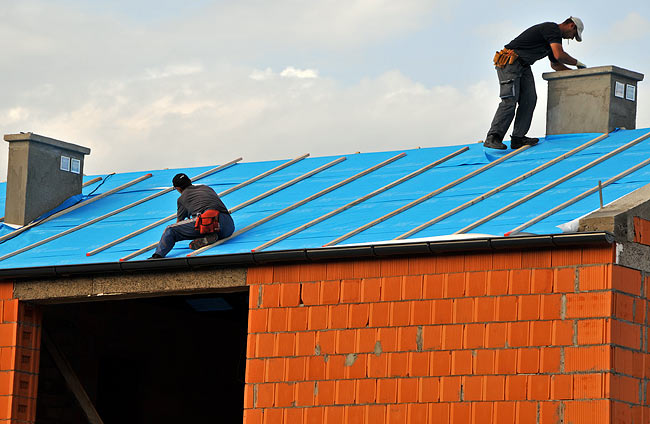 Monarflex MONARPERM 500 being installed on Amadeo (photo Beodom).
MONARPERM 500 reduces wind load and provides a secondary water-shedding layer against the wind-driven rain or snow.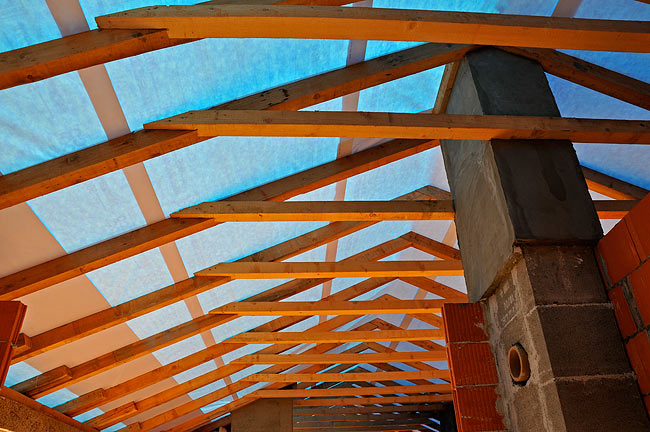 Monarperm 500 installed on Amadeo's roof viewed from inside (photo Beodom).
Distribution in Serbia

COPA d.o.o.
Milice Cenić 27, 35230 Ćuprija, Serbia
+381 (0) 35/47-02-53
+381 (0) 35/47-02-53
copabg@gmail.com
www.copa.rs