Amadeo construction update: finitions part 2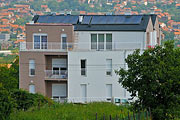 Amadeo has been completed last July and people have been moving in progressively. Some remaining finition work ouside and the installation of the geothermal system was performed in August. We will soon be able to put the geothermal pump in fonction. On their side, solar panels have provided sanitary hot water to people moved in all summer. Amadeo passed the regulatory technical inspection successfully and it is now being processed.
Amadeo finished
Here some pictures of the facade and the interior. More are available on the dedicated project page.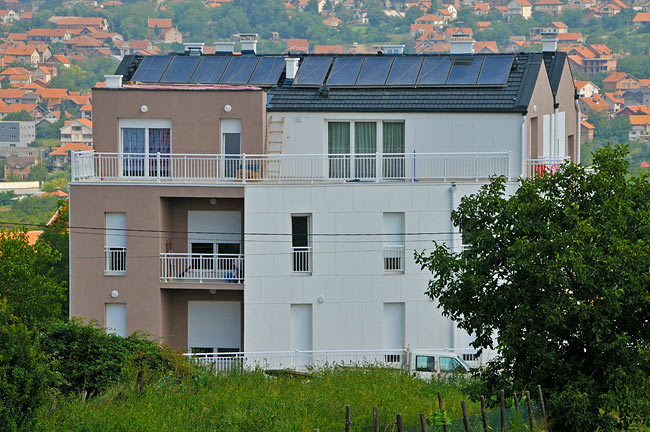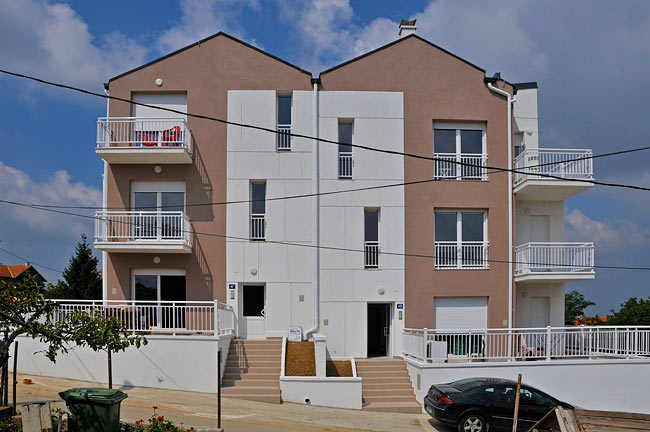 Amadeo South and East sides.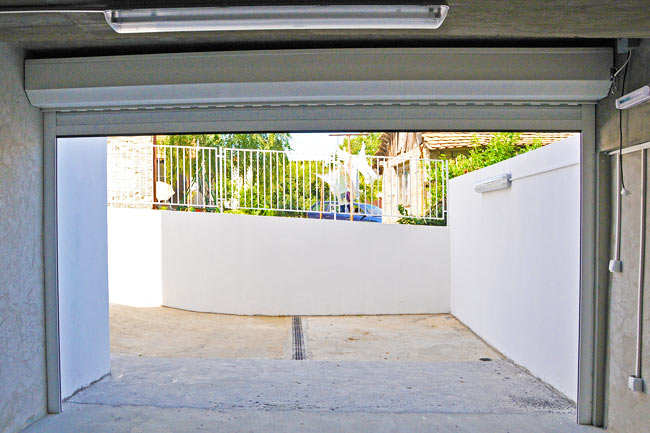 Amadeo Garage gate.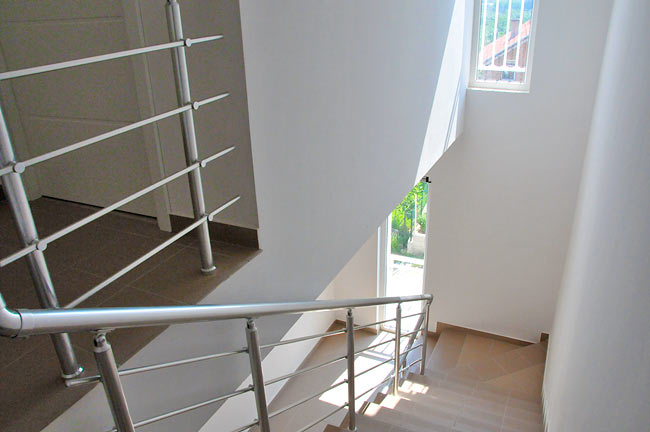 Amadeo staircase.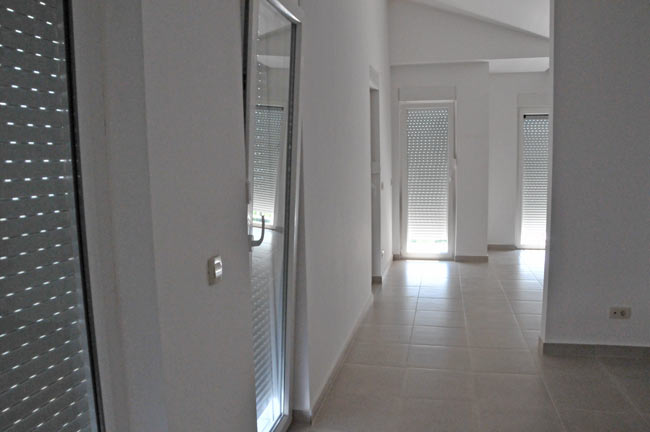 Amadeo one apartment living space.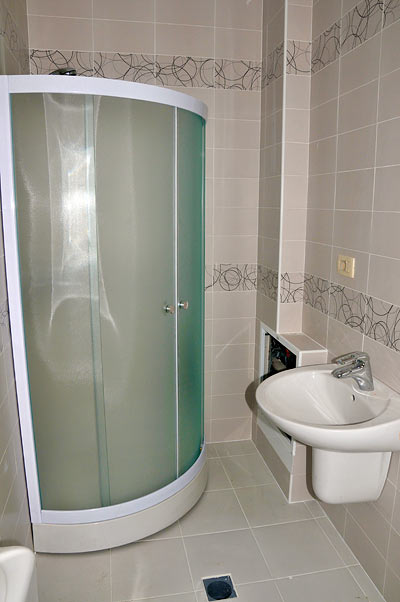 Amadeo one bathroom.
Geothermal system
Lot of installation work for the geothermal system was performed by GP Kombo in August. It is now almost complete.
The system is composed of one Vaillant Geothermal Heat Pump (30 kW) coupled with a buffer with a capacity of 750 liters. The heat pump is connected to the Rehau Raugeo geothermal probes. There are 5 of them, each being made of 2 loops, 100 meters deep. That is over 2 km of pipes in a closed loop circuit underground.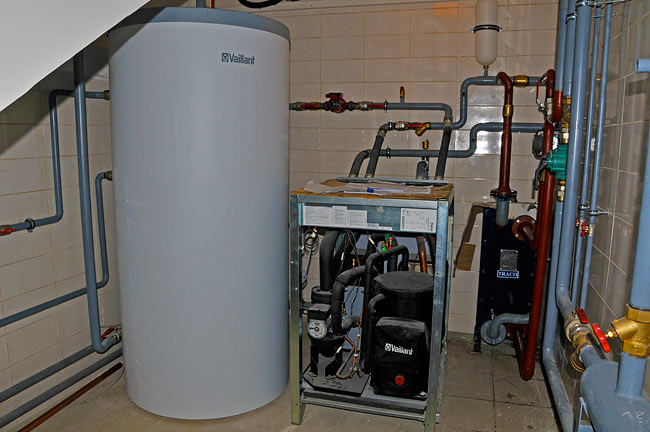 Vaillant 750 liters buffer and geothermal heat pump GeoTHERM VWS 300/2.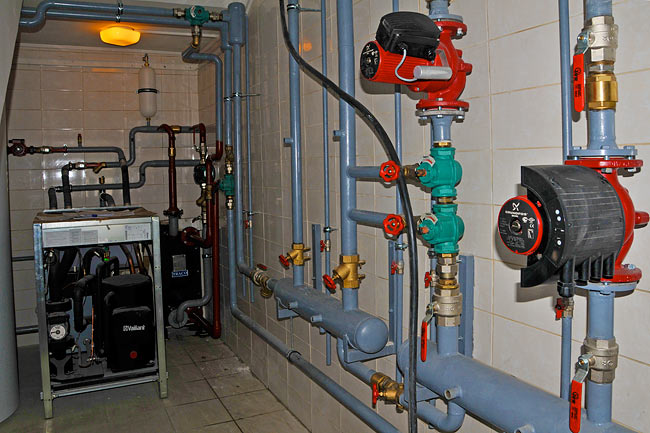 Global view of the geothermal installation going toward the distribution loops.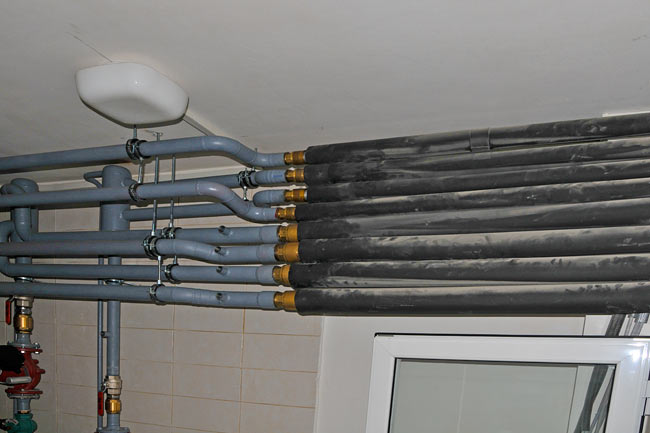 The start of the distribution loop for the floor heating and cooling and the fancoils.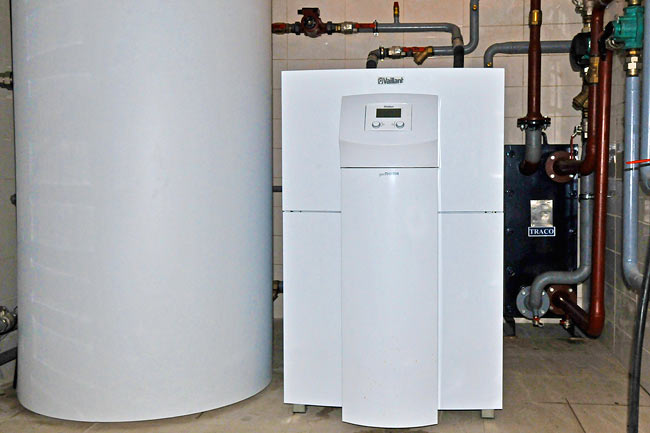 Vaillant Geothermal Heat Pump VWS 300/2 with its nice enclosure box installed.
We will come back on the functioning of the complete system in further articles.