Seeing Energy exhibition opening on June 18th 2010
Energy efficiency in dwellings is a hot topic today, even in Serbia. And it is not a mystery that most of the existing building stock in Serbia is not energy efficient. Yet it is quite hard to know how inefficient a given building is and even harder to visualize that inefficiency. That is precisely the challenge that took up the exhibition Seeing Energy for which we were invited.
The exhibition presents infrared pictures of buildings in Belgrade, Novi Sad and Niš. Those pictures, taken with an infrared camera, show the heat losses from the buildings. The color coding of external temperatures allow to visually get an idea of how good or bad is one building. The exhibition was prepared by the Faculty of Architecture - University of Belgrade and gtz (Deutsche Gesellschaft fur Technische Zusammenarbeit GmbH).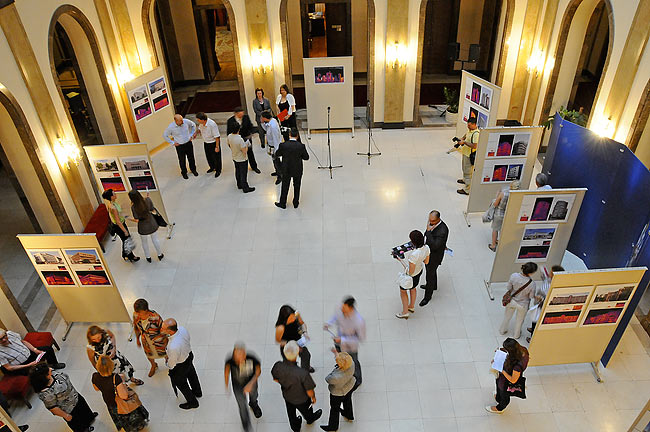 The exhibition Seeing Energy in the Assembly of the City of Belgrade (photo Beodom).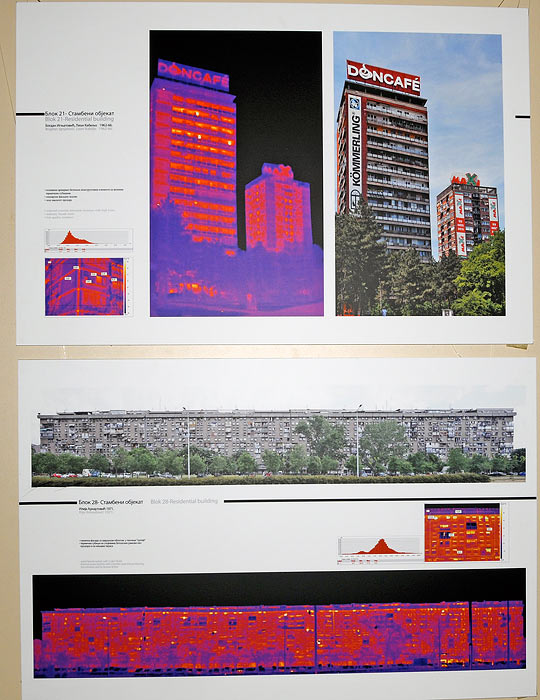 Example of the pictures found in the exhibition Seeing Energy (photo Beodom).
The opening of the exhibition was done on Friday 18th of June, in the Assembly of the City of Belgrade. Dejan Vasovic, Deputy Major of Belgrade and Heike Poerksen, from the Embassy of the Federal Republic of Germany in Serbia came for the event.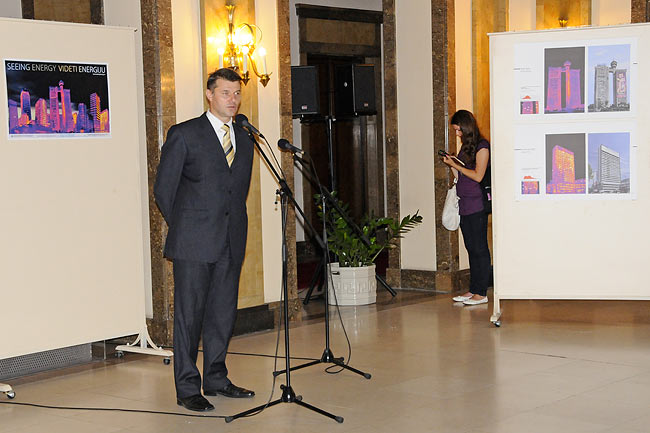 Dejan Vasovic during his speech (photo Beodom).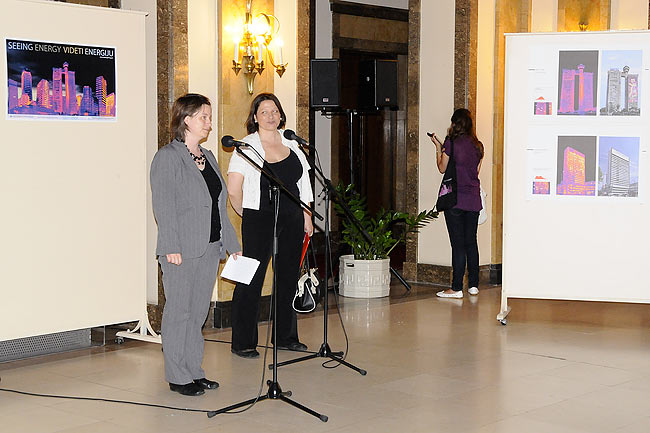 Heike Poerksen during her speech (photo Beodom).
The exhibition will run for one more week and there is a new website seeingenergy.rs where you can find all information about the exhibition as well as all pictures.