Beodom chose expanded perlite, produced in Serbia by Termika, for facade and construction thermo-insulating mortar.
Perlite is a naturally occurring volcanic glass. It is used a lot in construction because of its property to expand when heated over 900°C. Raw perlite contains 2 to 5% of crystal water. When exposed to temperature of 1000°C, water vaporises and perlite expands in volume 20-40 times.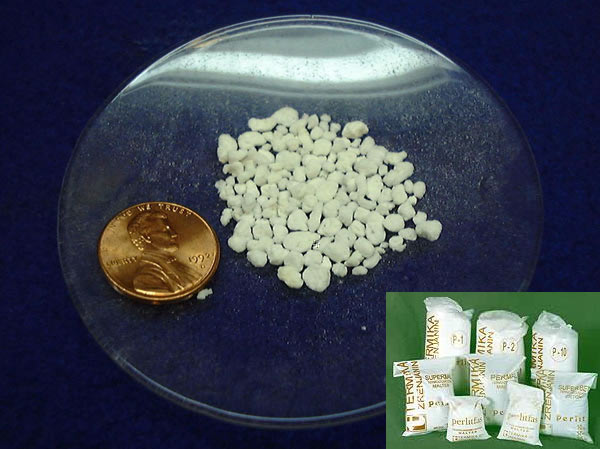 Expanded perlite (source Wikipedia)
Expanded perlite is lighweight (30–150 kg/m³), has a porous structure and is white in color. It is ecologically pure, micro sterile, and chemically non-active.
Expanded perlite has excellent thermal insulation properties and is incombustible. It can be used directly as a filling, or as a base to make mortar and lightweight concrete.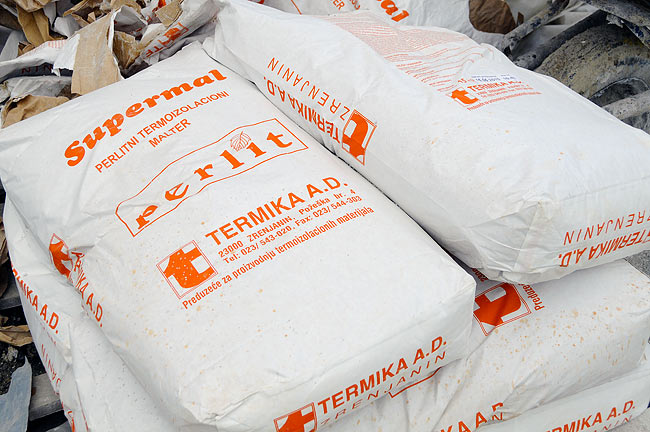 Bags of Termika Supermal, insulating mortar (Photo Beodom)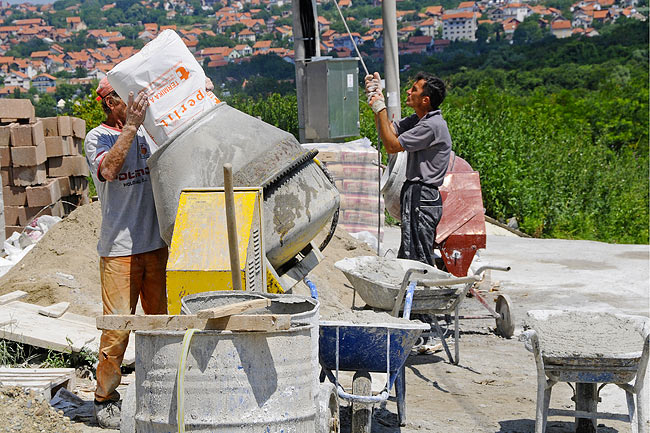 Preparing Termika Supermal in a regular mixer (Photo Beodom)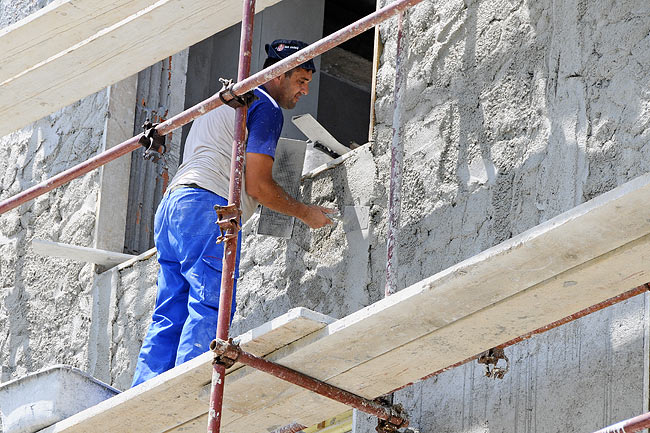 Applying Termika Supermal on the facade of Amadeo II in a thickness of 4cm (Photo Beodom)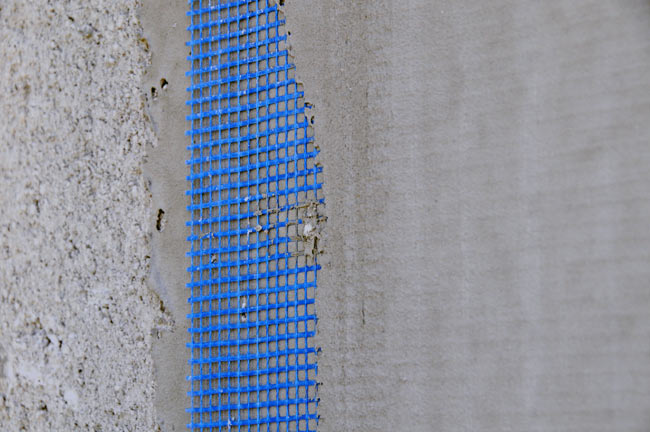 Finition of the perlite layer with construction glue, fiberglass net and construction glue (Photo Beodom)
Termika is the only producer of Perlite in Serbia and has 40 years of experience in the business. Termika produces thermo-insulating mortar that we use for facade and for construction and lightweight concrete.
Headquarter in Serbia
Termika a.d.
Požeška 4, 23000 Zrenjanin, Serbia
+381(0)23 543 020
+381(0)23 544 303
termika@termika.rs
www.termika.rs