Preparation of the land for Amadeo II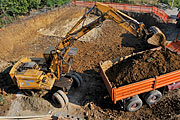 We just finished the preparation of the land for our next project Amadeo II. We needed to perform all of the digging work in order to start drilling for the geothermal probes of both Amadeo I and II. We have to drill 9 vertical boreholes on the land. The excavator was busy for more than a week on the land.
Amadeo II
Amadeo II will stand next to Amadeo and will be very similar in shape and design. Our goal is to maintain a complete harmony in this area. Amadeo II will be comprised of 2 independent parts with a small denivellation in between. We basically follow the natural slope of the land.

Preview of Amadeo and Amadeo II.
Starting to dig
Because of the underground parking that will be made in Amadeo II, and taking into account the thickness of the foundations, we had to dig from 1 to 4 meters deep. The work was performed in a bit more than a week.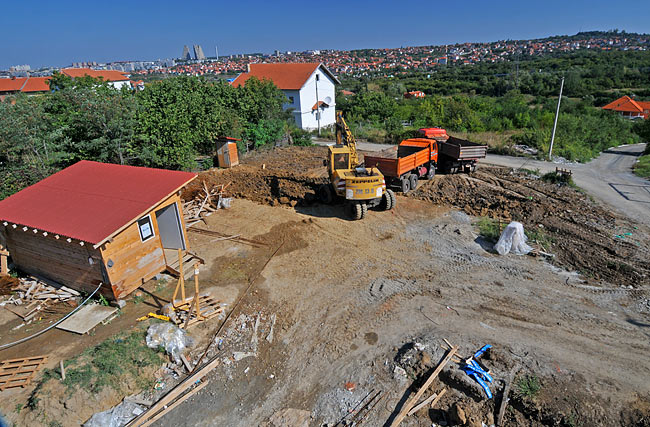 Starting digging Amadeo II's land, next to Amadeo.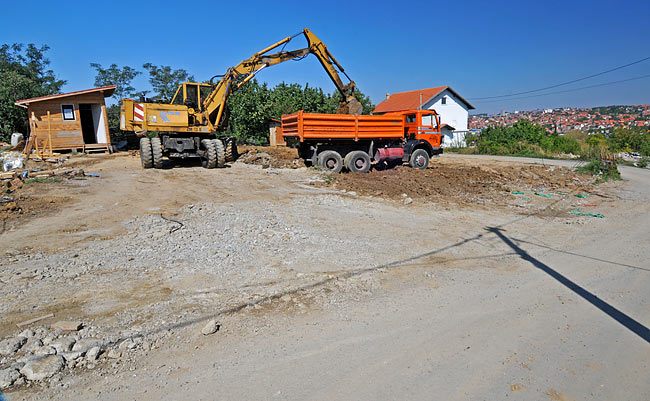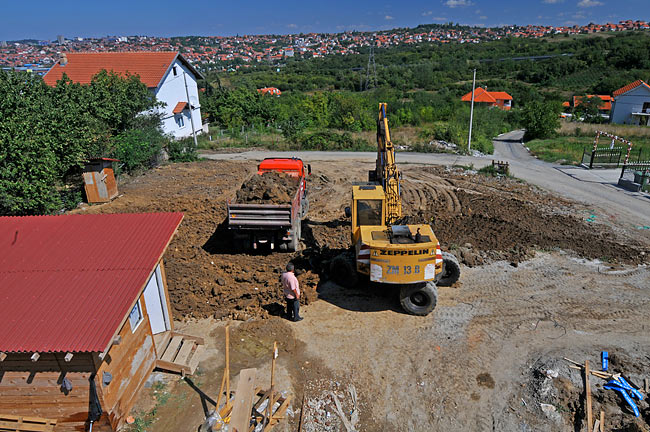 Preparation of Amadeo II's land.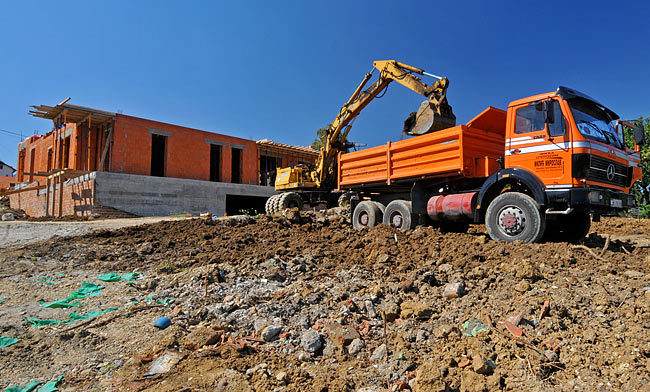 Progression on Amadeo II's land with Amadeo in the background.
Making space
Our small working house had to go to leave space for the excavator. We now use the underground parking of Amadeo as a shelter.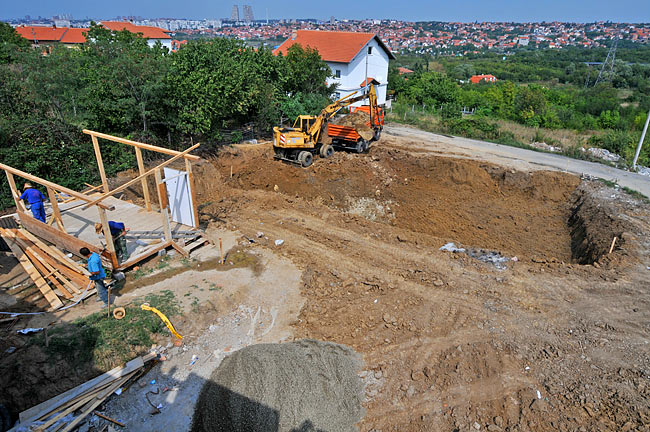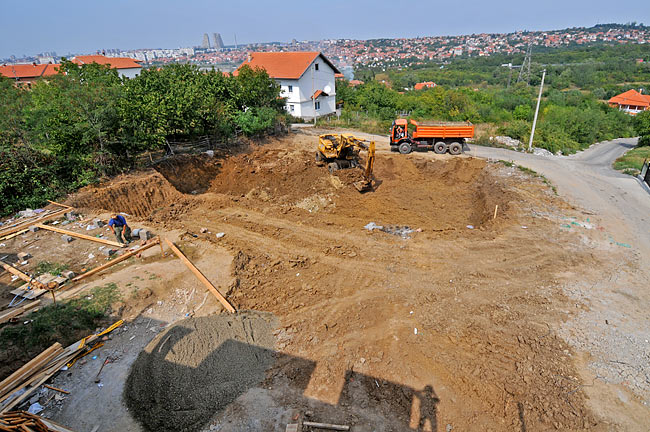 Making space for Amadeo II digging.
Finishing the work
The last part to be dug was the closest one to Amadeo.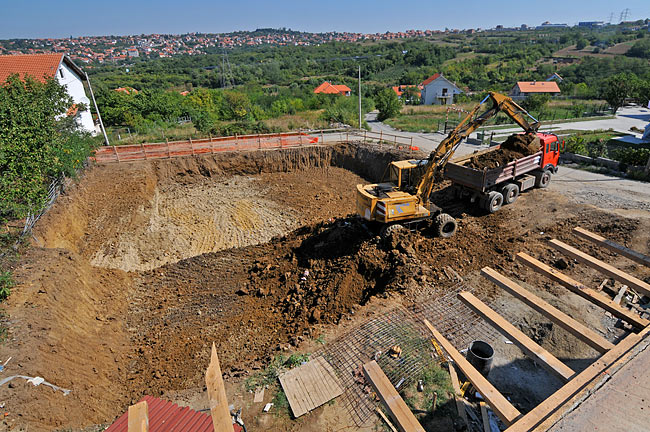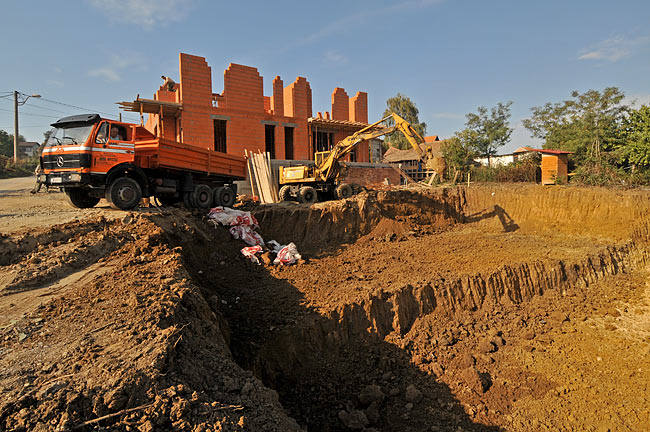 Digging the last part close to Amadeo.
We put back a small part of the ground around Amadeo as the work around the underground parking was finished.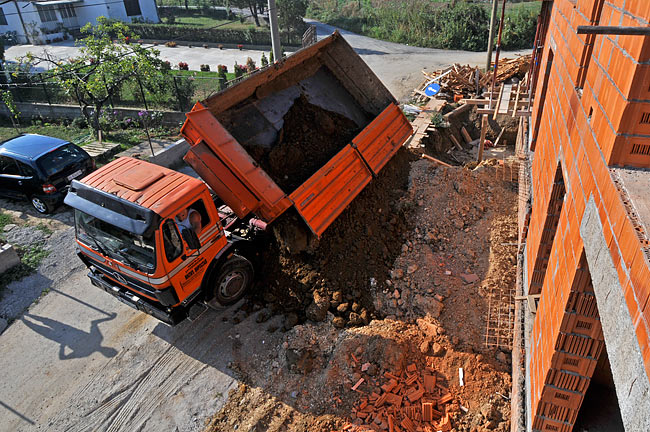 Putting the ground back around Amadeo.
Job done!
Digging was done at last. From Amadeo's first floor, we have a beautiful view on the land.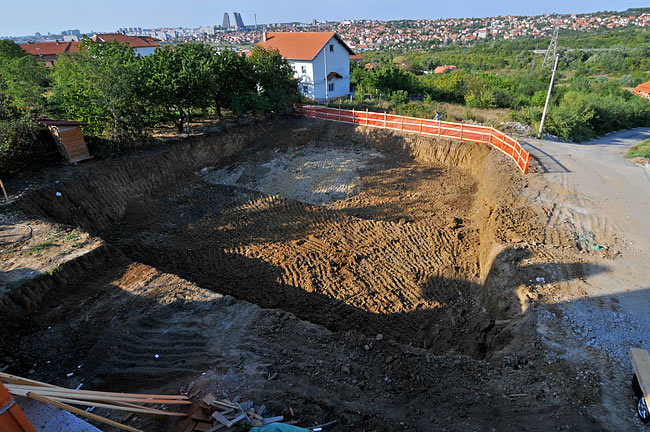 Digging is completed on Amadeo II's land.