Raising walls of Amadeo's ground floor with POROTHERM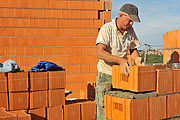 We are raising the walls of Amadeo's ground floor. Amadeo A2 (right part) is now completed and waiting for the slab of the 1st floor. Amadeo A1 (left part) is near completion. That is the first 4 apartments of Amadeo. In this article, we show the progression of the walls through images taken in the past few weeks.
Plan of the ground floor
Work started on the apartment-a and soon after on apartment-b. Once those 2 apartments where finished, work moved on the other part of Amadeo to build apartment-1 and apartment-2. Those last ones will be finished soon.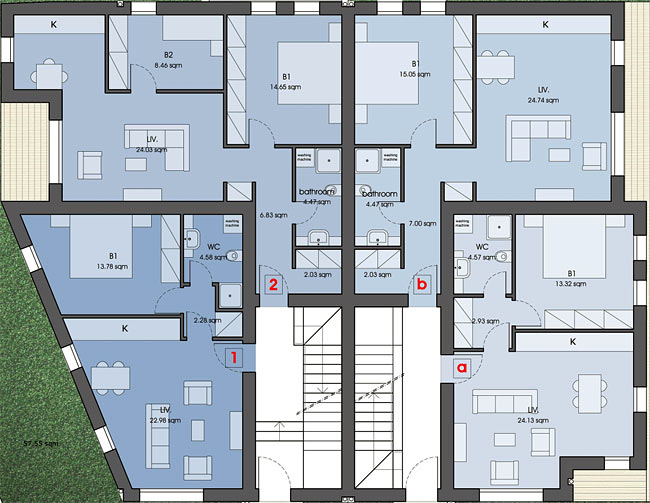 Apartment-a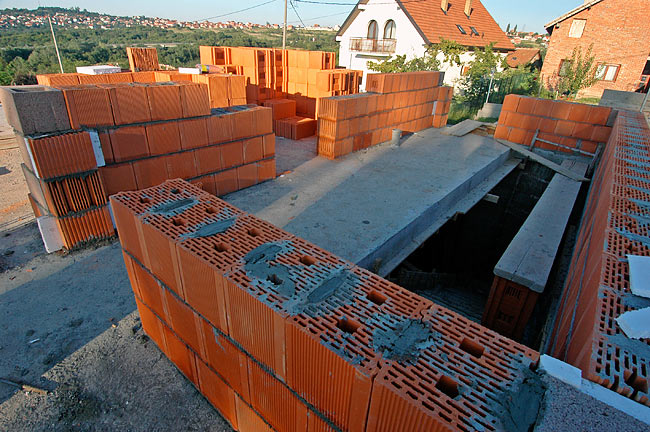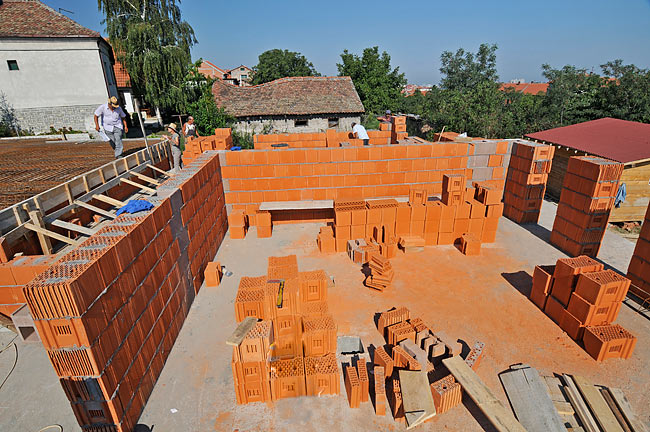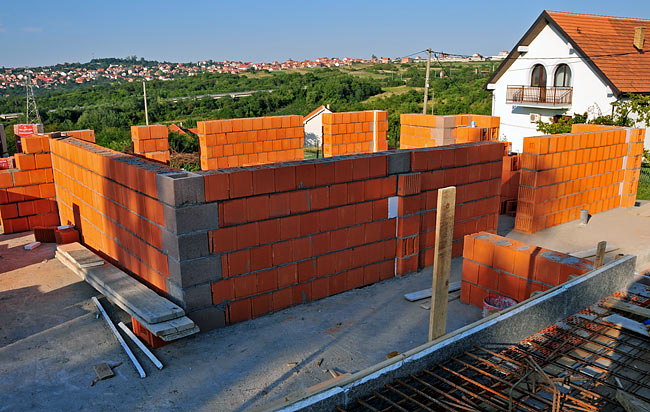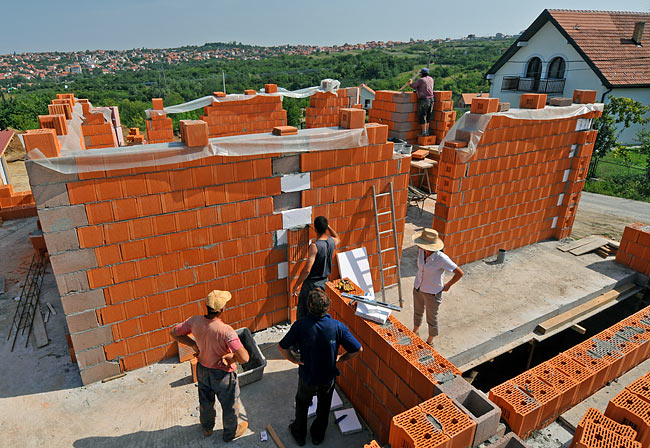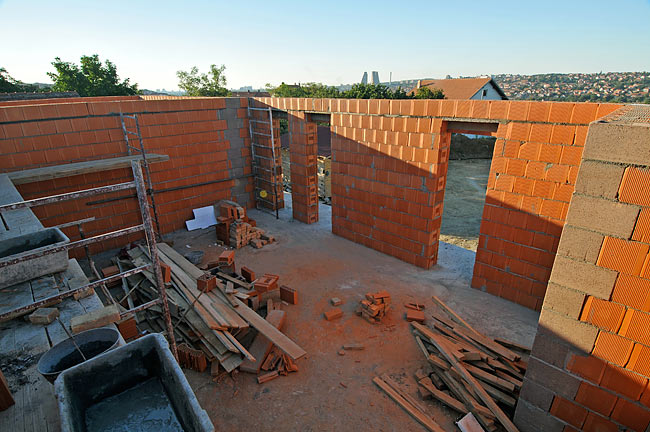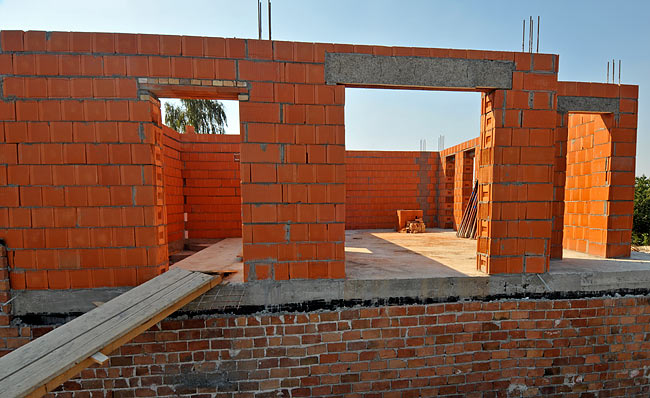 Apartment-b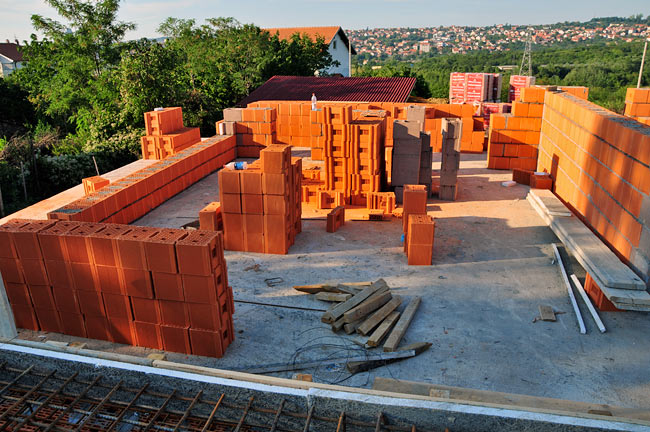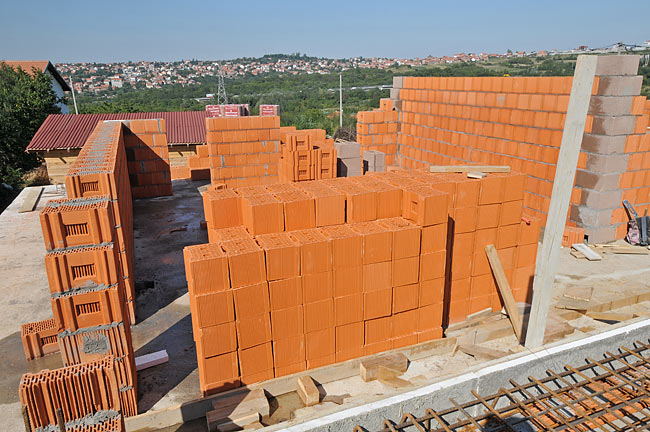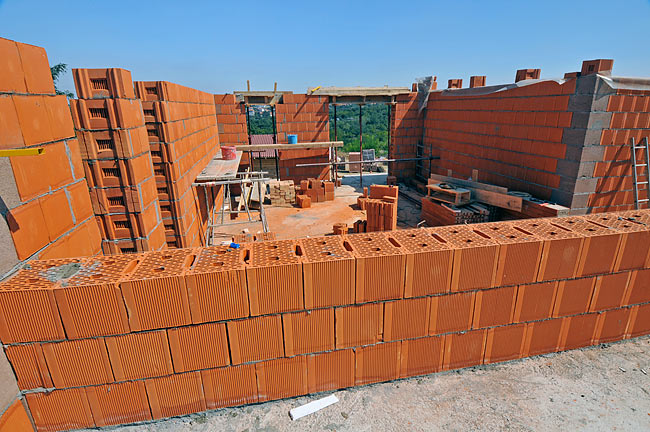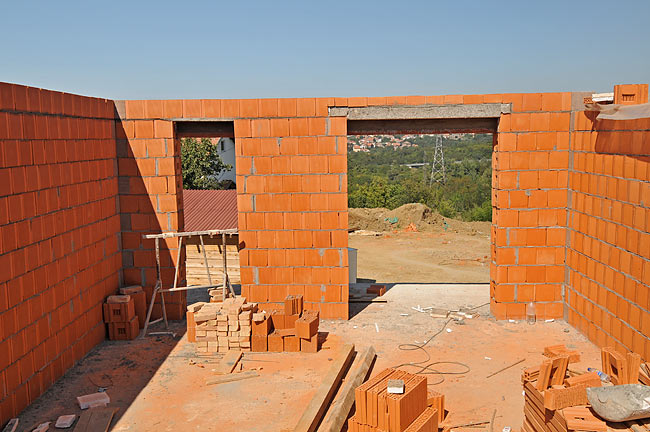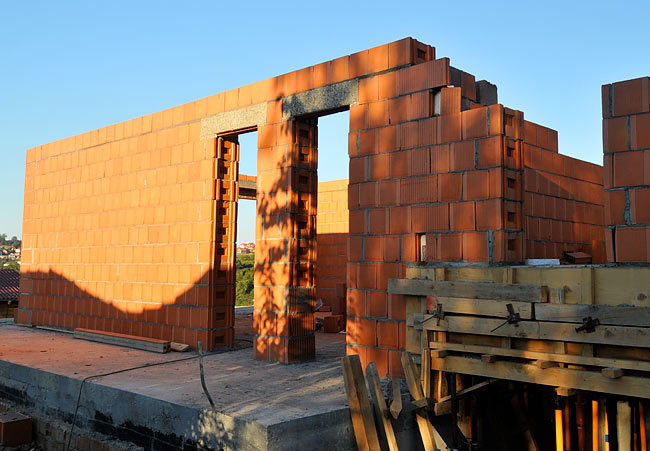 Apartment-1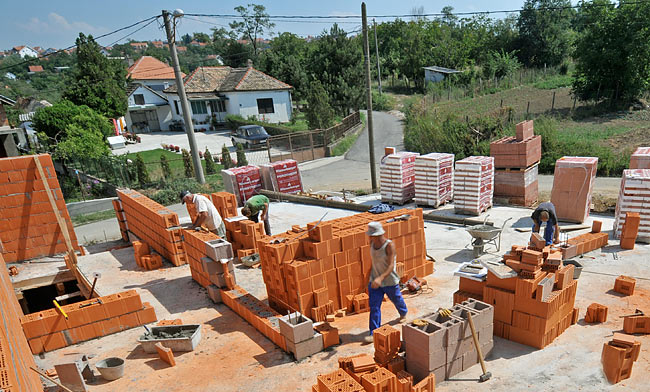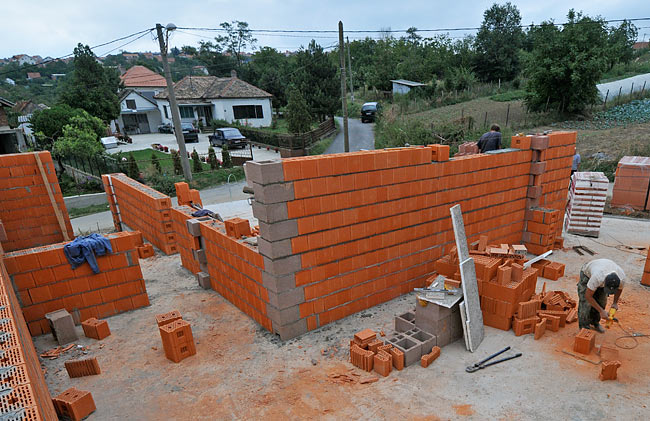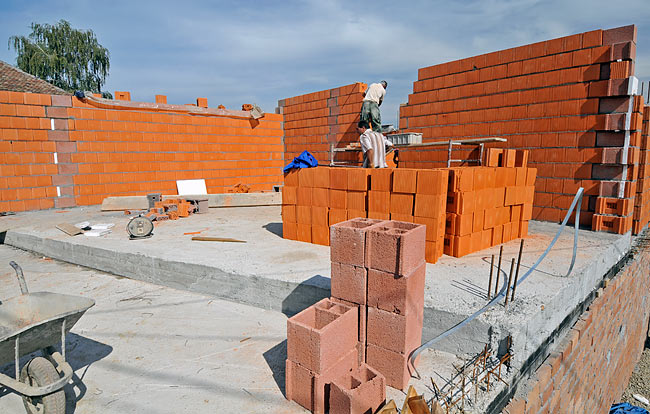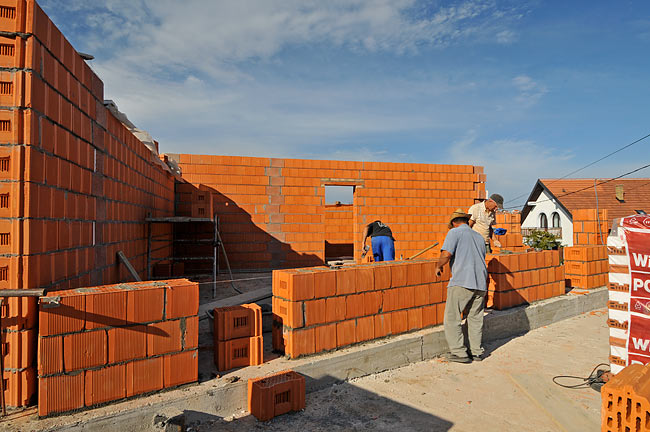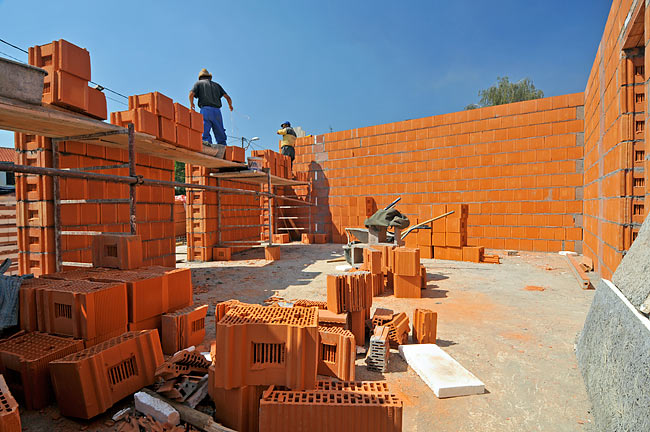 Apartment-2