Installation of the iron reinforcement on the right part of Amadeo (2nd layer)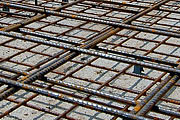 In a record time, we've got the recalculation of Amadeo's static and we restarted the work of the first slab. We now work with standard, pre-made, iron mesh, which is incomparably faster. In just one day, we were able to redo the first layer and to start the second. The slab is still going to be 30cm and, on friday, we will pour concrete on it.
Finishing the first layer
We had to quickly redo the first layer in accordance to the new static calculation. We now work with standard iron mesh.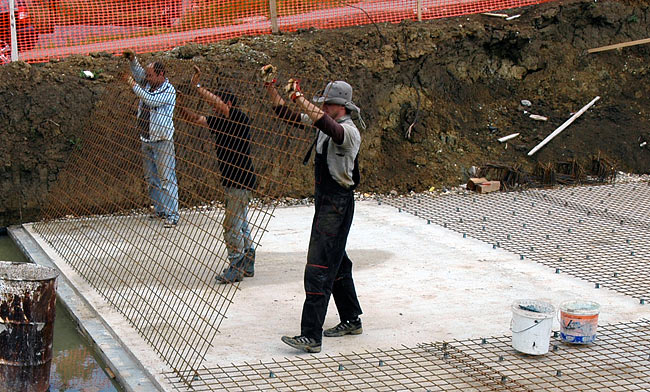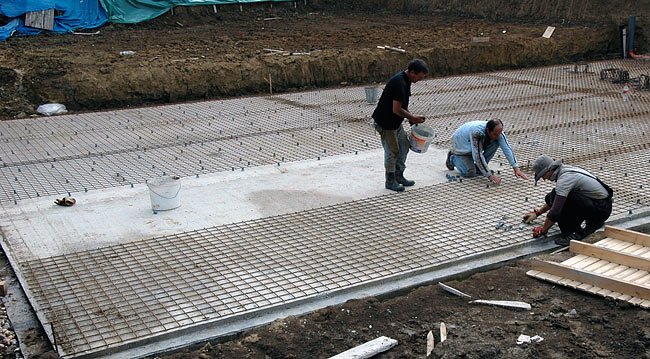 Starting the second layer
Distancers are placed regularly on the first layer. A second layer of iron mesh is then fastened on the distancers.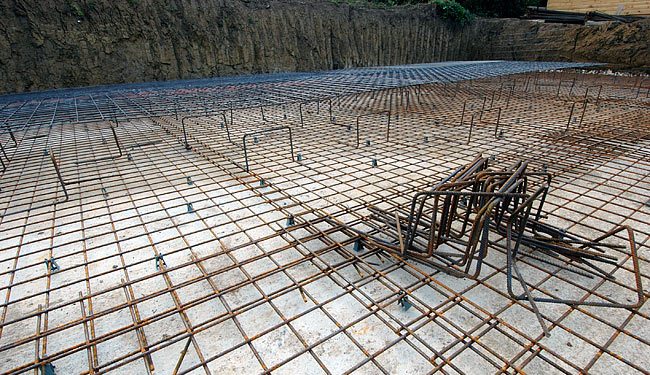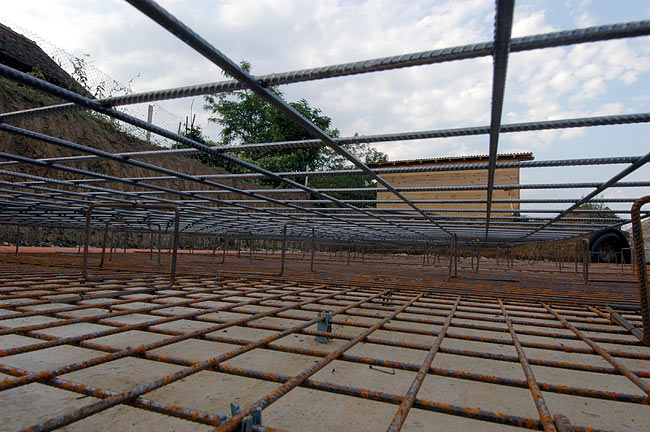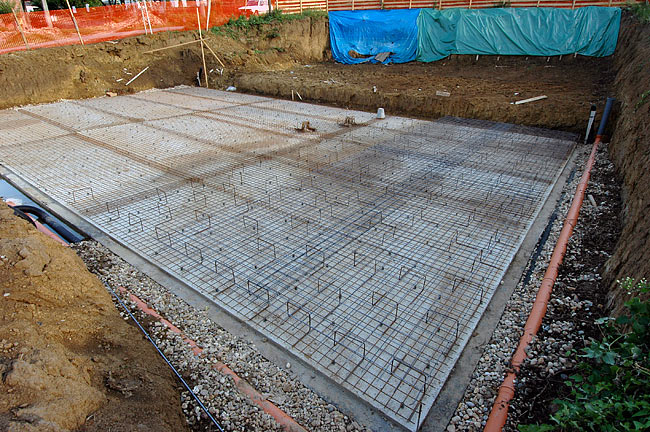 Second layer finished
The second layer of iron reinforcement is now finished. We started to place the vertical reinforcement for the vertical beams and the walls. You can distinguish the vertical reinforcement of the small walls peeking in the parking at the bottom of the slab (where are the wooden poles).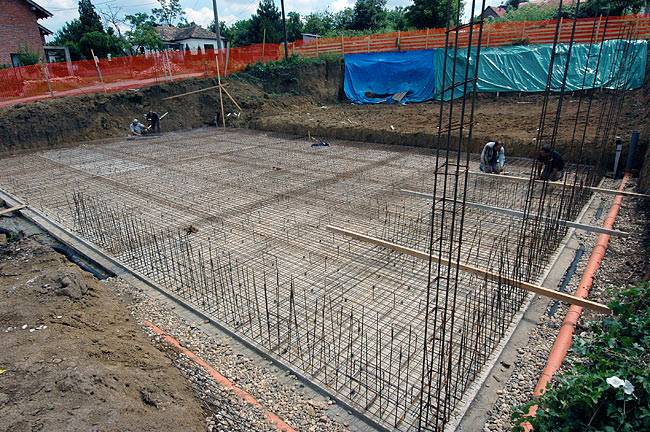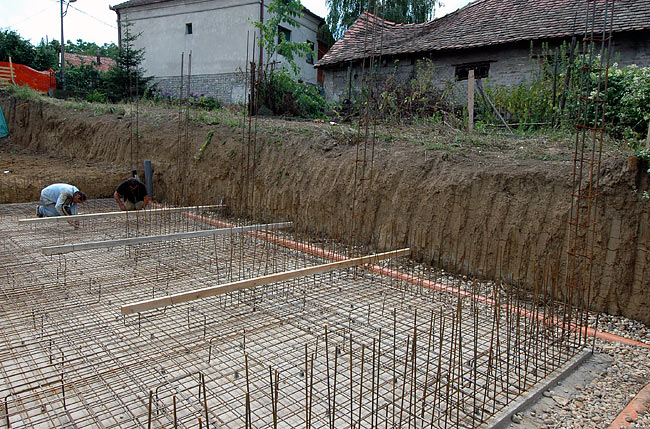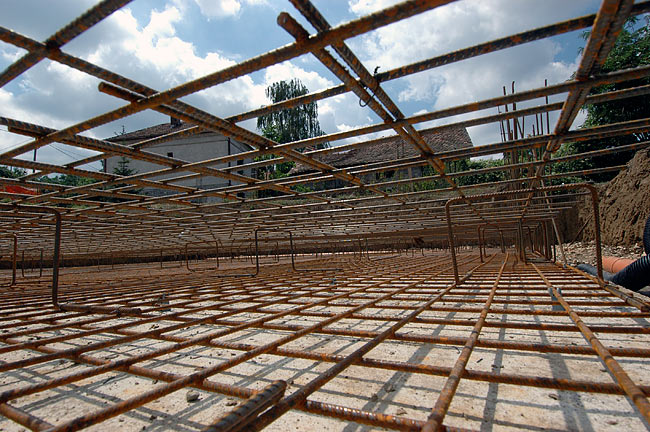 Reinforcement finished
All reinforcement is now in place. Remain to place wood to cast the slab before pouring concrete.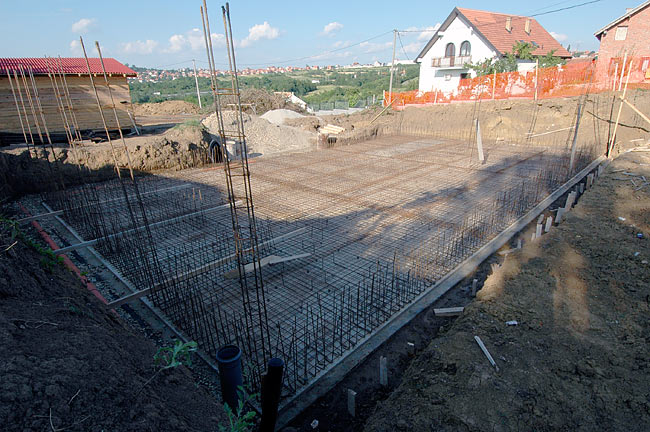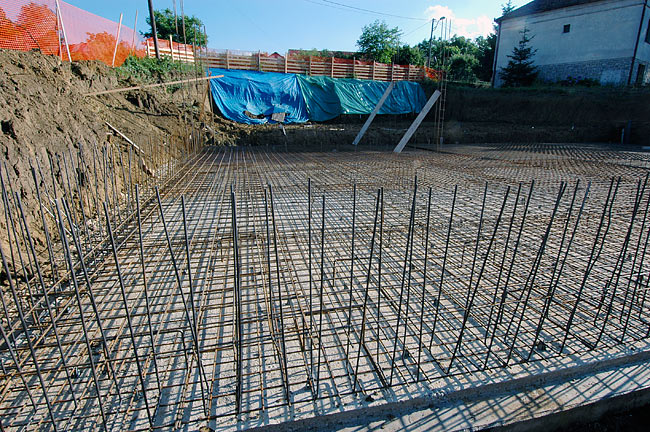 Unexpected visitor
We had an unexpected visit on the working site.