Making of Amadeo's underground parking walls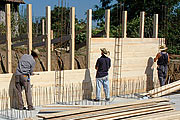 While the geothermal drilling is progressing on the left part of Amadeo, we continue to advance on the right part. Only when the drilling is finished, will we be able to go full speed. In the meantime, we've been working on raising the walls of the underground parking. We report on that part of the work.
Casting one side of the walls
Walls of the underground parking are made of full armed concrete and are 20cm thick. The work starts by putting pilars that will support the complete wooden structure on one side. Then goes the wooden planks to make the full side.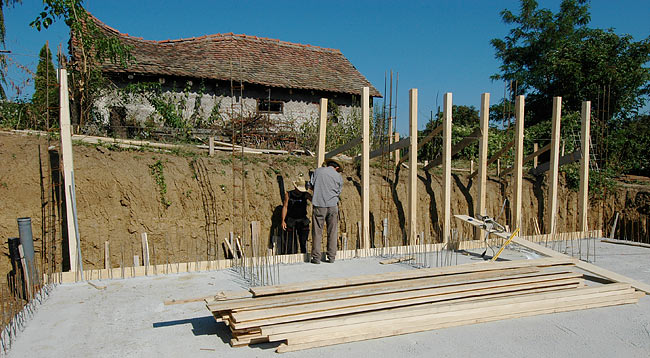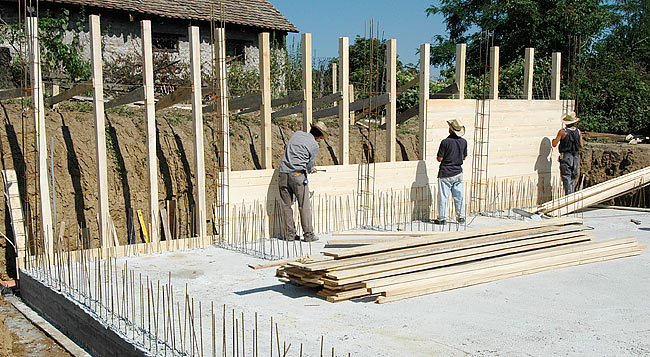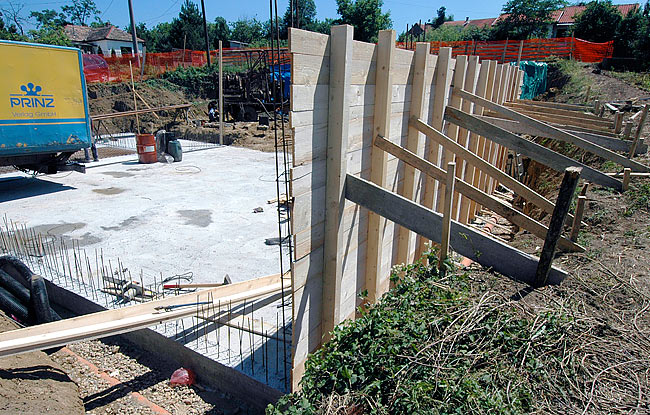 Installing the reinforcement
Once one side is finished, iron reinforcement is installed in two layers. The same 8mm standard iron mesh as for the slab is used for walls.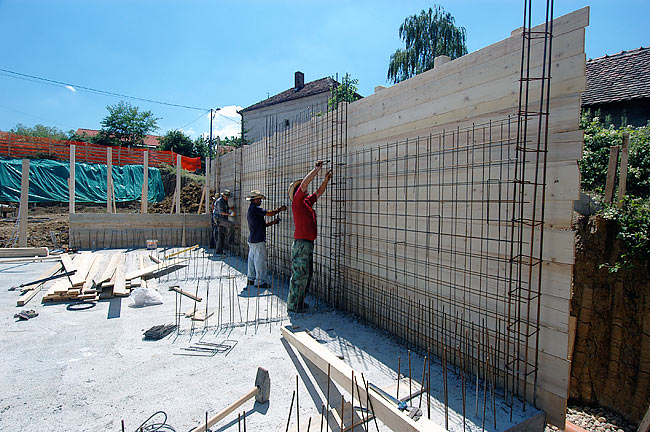 You can notice that the grounding electrodes, coming up the slab, have been connected from within the wall to the top of the wall.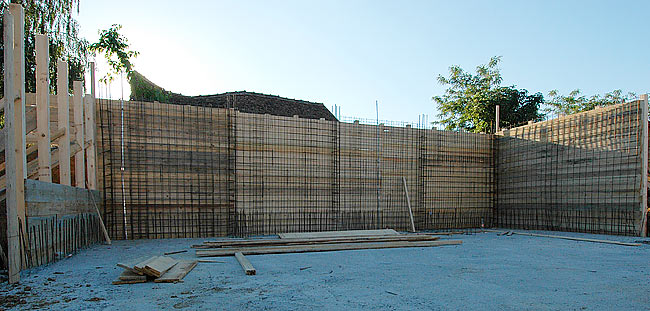 Casting the other side of the walls
After the reinforcement, the other side of the wooden cast is placed.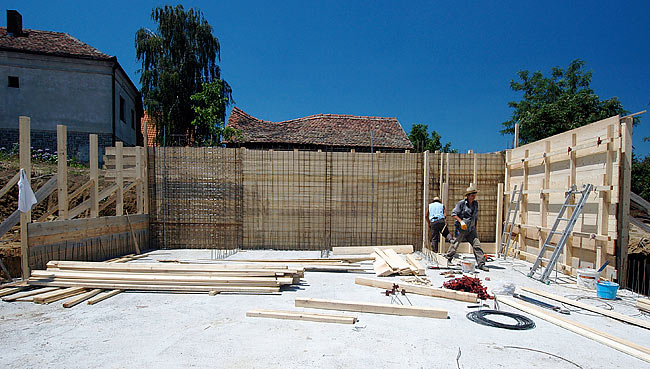 The structure is made to resist to collapse both ways, inward and outward. Small wood sticks are used to maintain the distance between the 2 sides, while metallic fasteners are used to keep the 2 sides together. When concrete is poured, pressure from within the cast is big.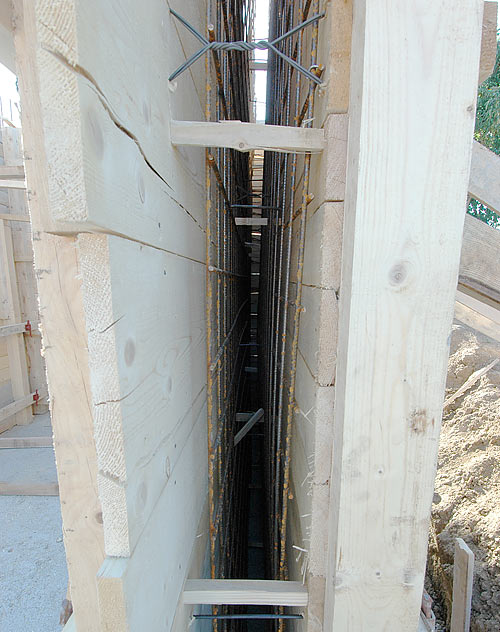 After the main external wall, was made, we started working on the small supportive walls, inside the parking.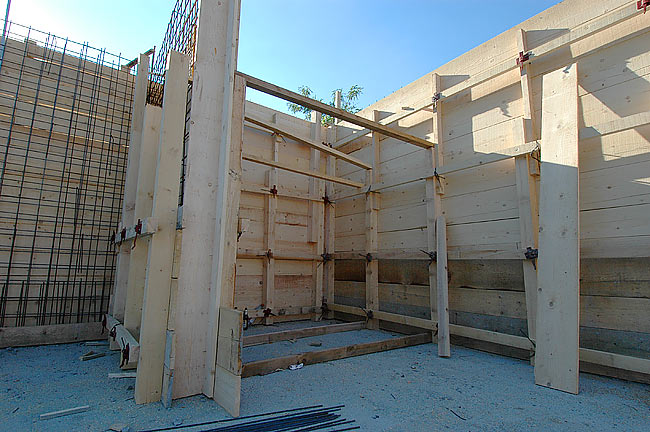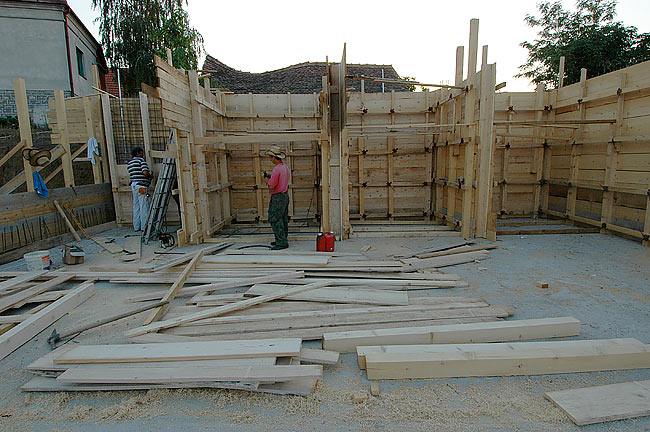 Pouring concrete
As for the slab, we ordered concrete from MARMIL inženjering. Concrete is poured in two passes. First, the wall is filled up to half. Then filled completely on a second pass.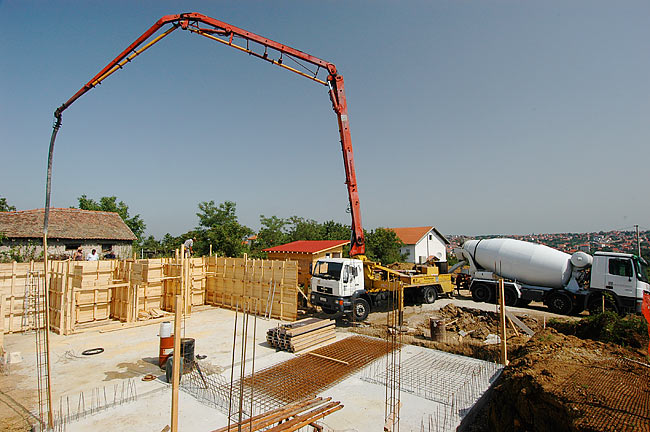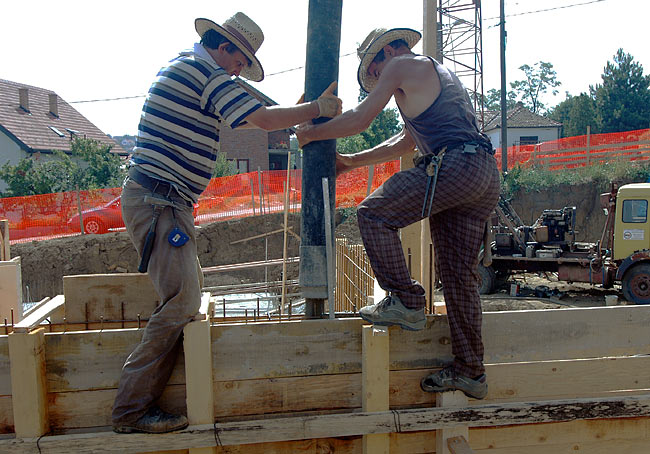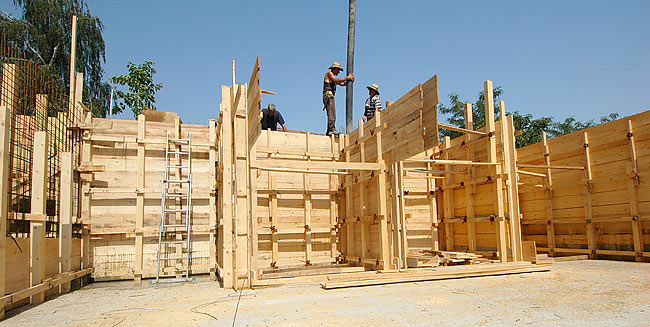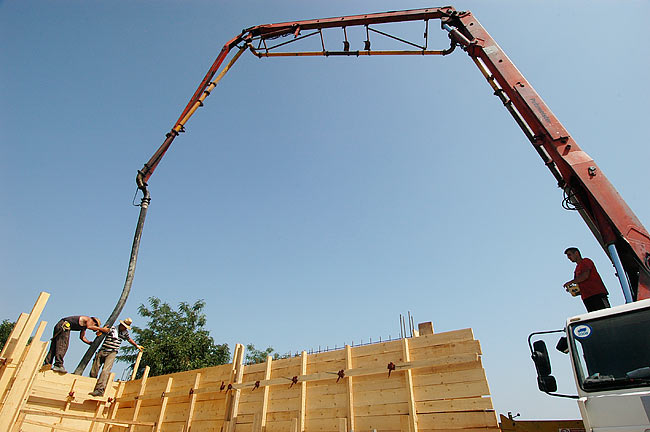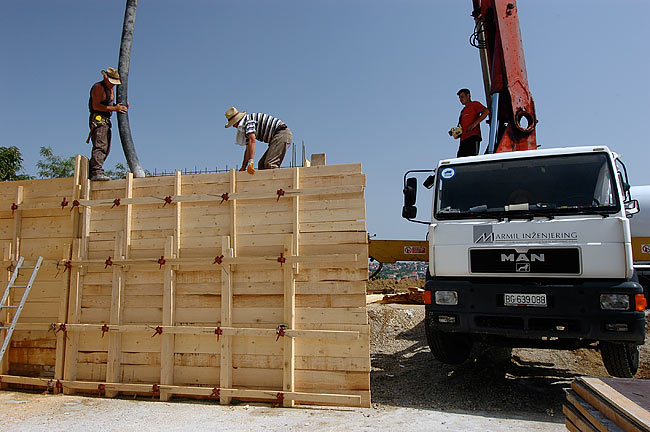 Job done