Amadeo II construction update: roof and interior walls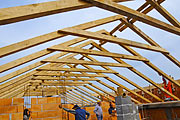 We started the work on the roof of Amadeo II. We first put up the concrete and wooden supportive structure before the work of the cover can start. In the meantime, electrical installation has been continuing and is now almost complete. We also work on the malter on the interior walls and we received a shipment of cork that will be used for sound insulation of the separative walls.
Progression on the roof
Work on the roof started by doing the horizontal concrete reinforcement on both sides of the roof. Roof rafters as well as the parapet and valley between roofs rest on this concrete.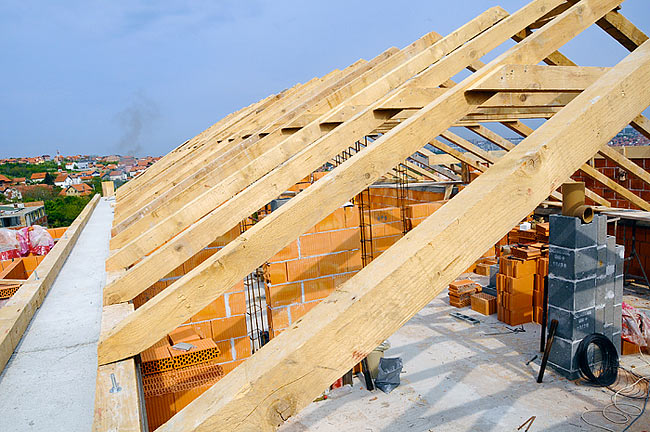 Horizontal concrete reinforcement on one side of the roof, in the valley between 2 roofs.
Roof rafters are then installed and the gable wall can be raised to match the slop of the roof. The gable wall is finished and smoothed with concrete.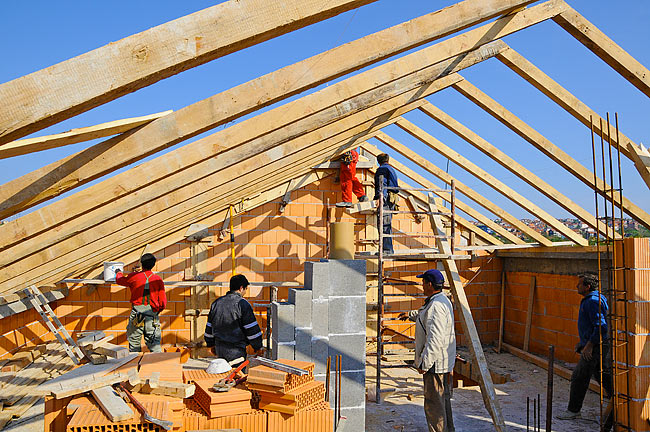 Finishing the gable wall with concrete on one side.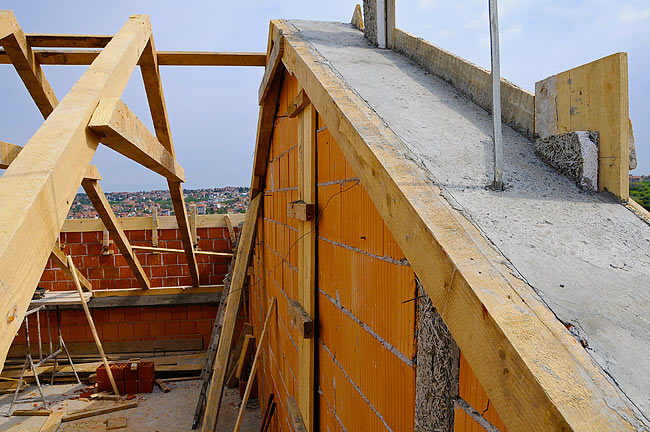 The concrete finition of the gable wall on one side.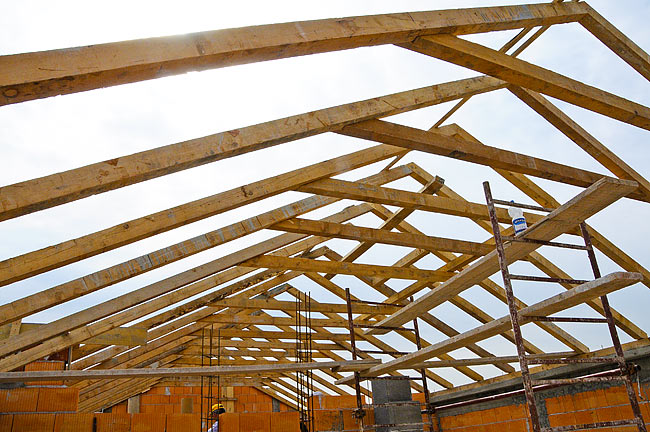 Roof rafters viewed from below.
Structural work on the roof will continue into the next week and roof cover with Decra-Octava will start.
Progression on the inside mortar
In the meantime, as the electrical installation is finishing, we started the work on the inside walls and ceilings. We apply a layer of standard mortar on which plastering will be done.
Doing mortar on the wall of one apartment.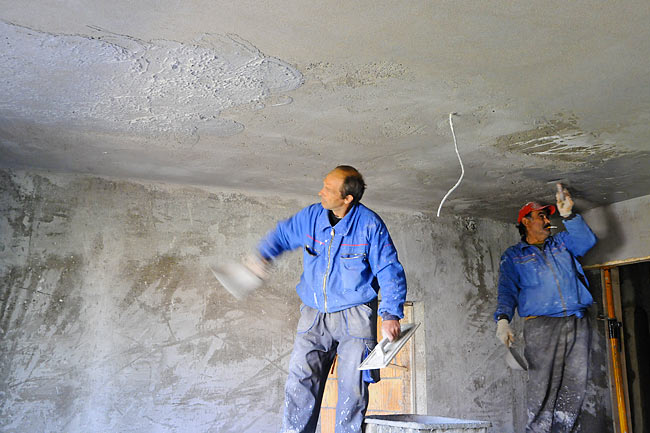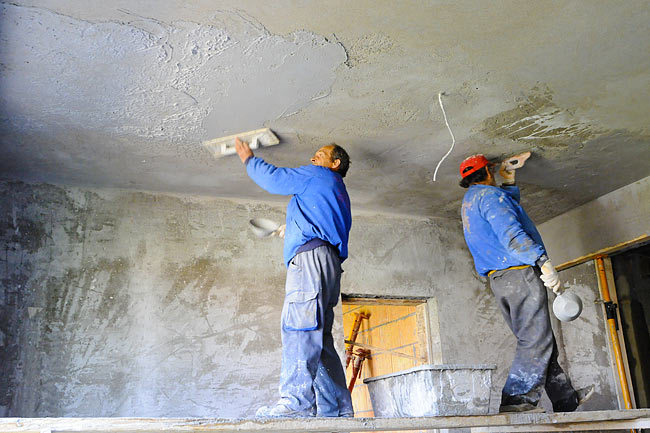 Doing mortar on the ceiling of one apartment.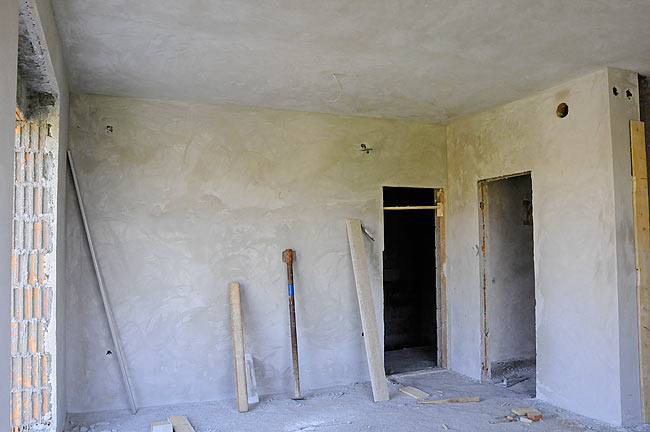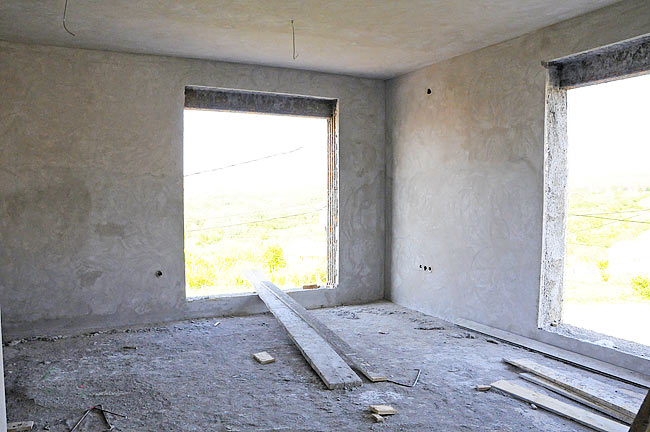 Finished mortar in one apartment.
On the walls separating apartments, we will install, on both sides, a layer of 2cm of industrial cork boards from Amorim. That will provides superior sound insulation and comfort in the apartment.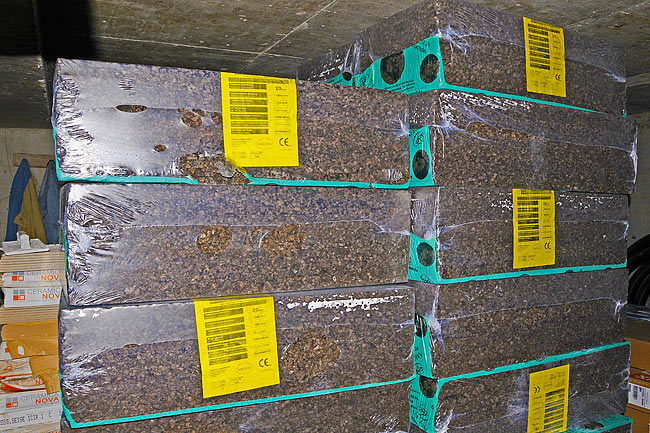 Amorim cork boards that we will install on both sides of the walls separating apartements.