A visit to Wienerberger POROTHERM brick plant in Karlovac, Croatia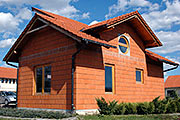 We just had the priviledge to visit the production facility of Wienerberger in Karlovac, Croatia. The trip was organized for us by Wienerberger Serbia. Until Wienerberger starts production in the brick plant they bought in Mali Idjos in Serbia, all POROTHERM blocks for Serbia are made in Karlovac and imported from Croatia. Here is a small trip report of what we saw there.
Wienerberger Croatian Headquarter
Wienerberger headquarter in Croatia is located in Karlovac, 40km south of Zagreb. This used to be the biggest hollow brick plant in Europe for Wienerberger but it is now superceded by others more modern ones.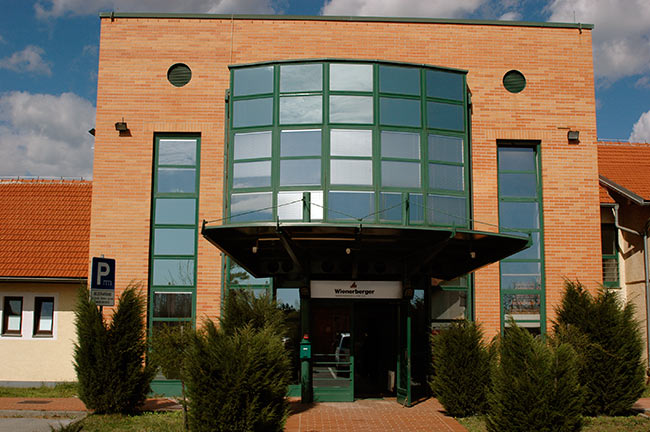 Wienerberger headquarter in Karlovac Croatia (Photo Beodom).
We were welcomed by a very friendly and competent team of managers and engineers.
POROTHERM demo house
Just across the headquarter, Wienerberger built a POROTHERM house to demonstrate the use of their products. It is purposely left unfinished to better see all construction details.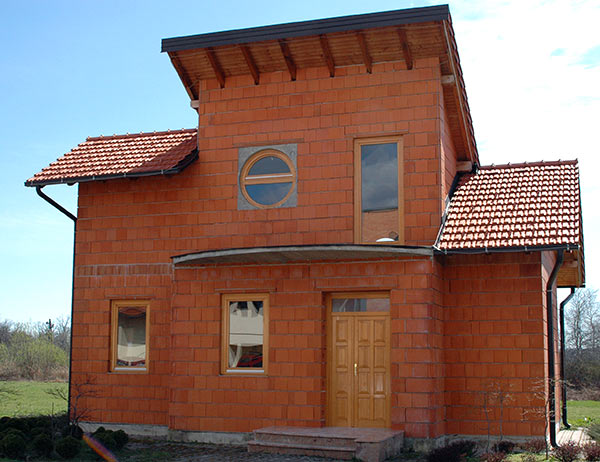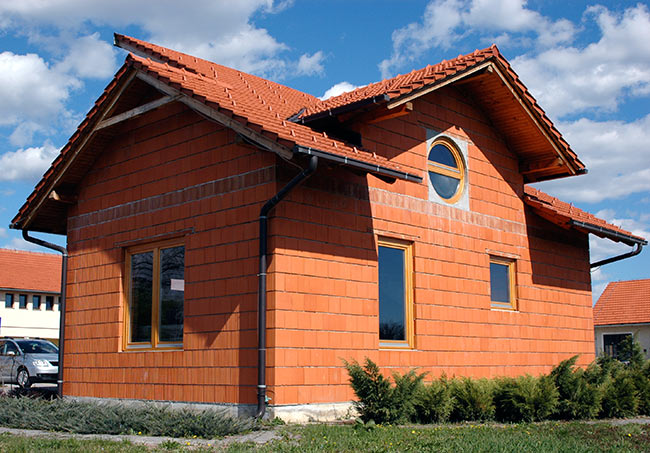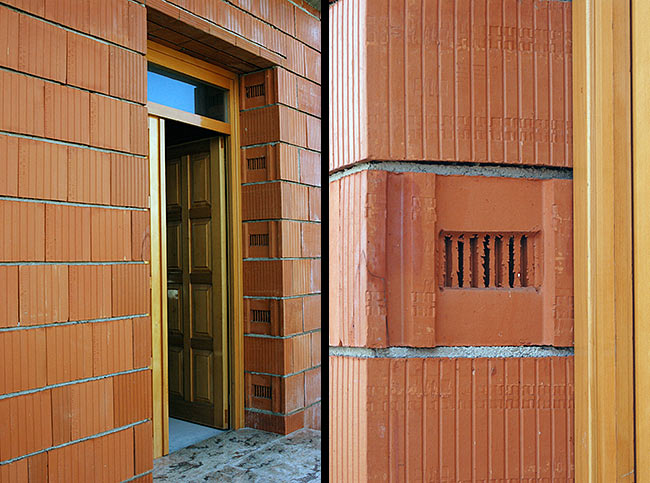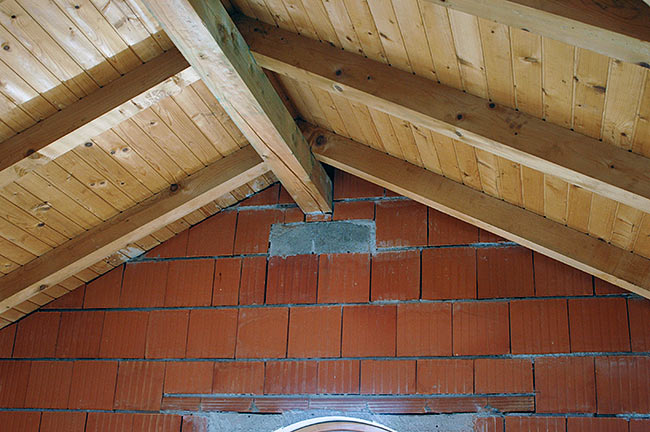 POROTHERM demo house (Photos Beodom).
Production facility
This hollow brick plant has been in Karlovac for a long time. It used to be close to a field of clay that has long been exausted. The clay is now brought by trucks from a nearby site. The clay is mixed with sand and wood sawdust to produce a mix with the right characteristics. The sawdust present in the mix will burn as the bricks are fired in the kiln, given them their porous texture and speeding up the burning.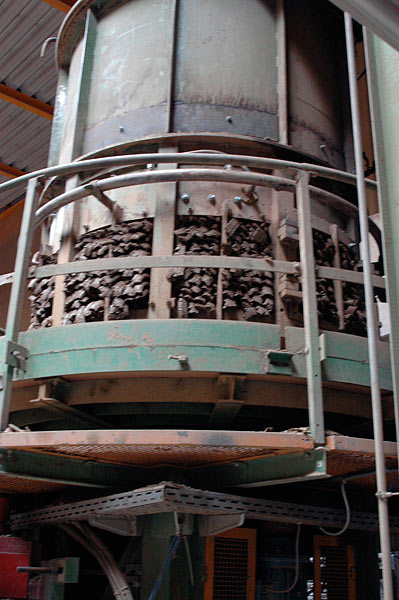 Mix of sand, sawdust and clay ready for shaping (Photo Beodom).
The mix is then shaped into a long continuous hollow block that will be cut to create blocks of various size.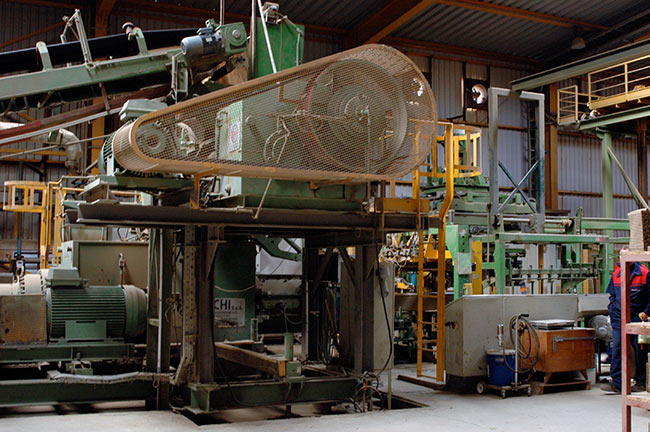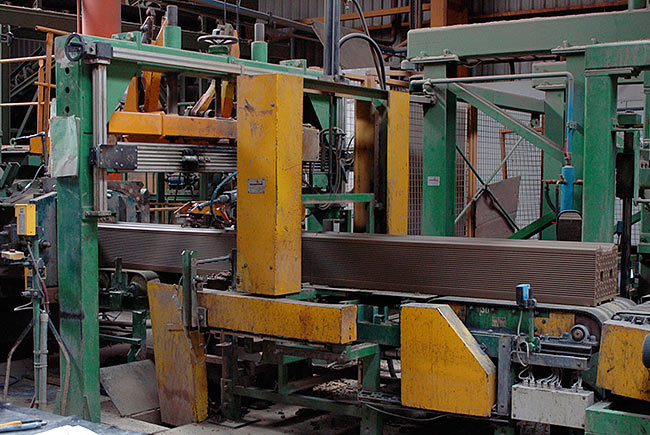 Shaping the mix into a long hollow block (Photos Beodom).
One specificity of the hollow bricks produced in Karlovac is their antiseismic feature in the form of a grid covering a hollow part on each side of the brick. As the long shaped block proceeds to the cutting part, that antiseismic feature is added for each of the brick before cutting.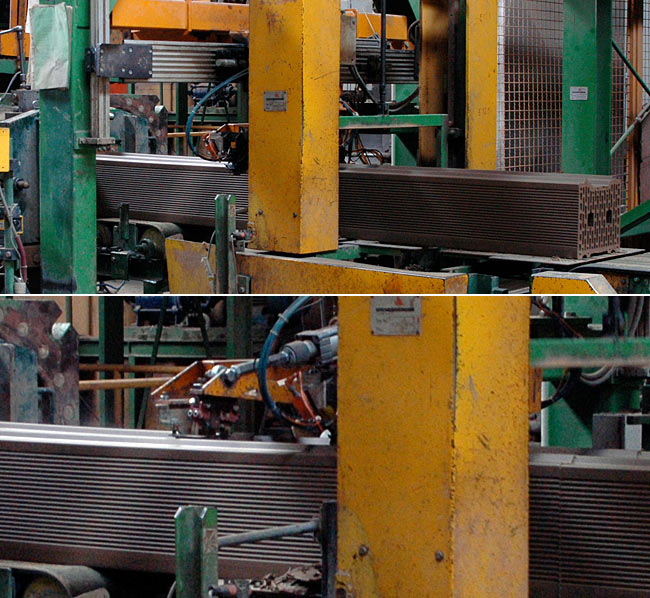 Adding the antiseismic feature on the long block (Photos Beodom).
The block is then cut in the right dimensions to produce bricks of the right size. Here we see the production of POROTHERM 30.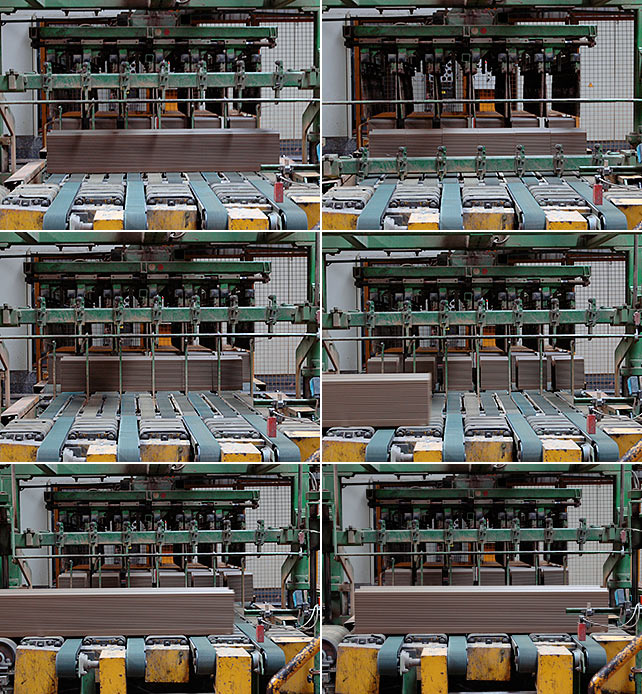 Cutting the individual hollow bricks (Photos Beodom).
Once enough bricks have been produce to make one batch, they are taken to the next stage.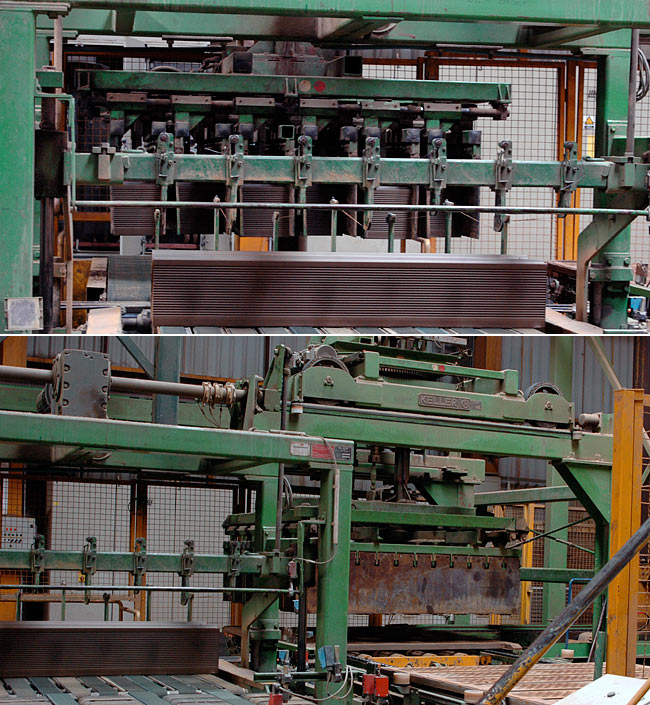 Taking the bricks to the next stage (Photos Beodom).
Bricks are stacked together and put to dry for some time. The heat for the drying is taken from the burned bricks cooling down. Once dried, the bricks proceed to a continuously fired tunnel kiln, in which they move slowly on conveyors. After burning, bricks are left to cool down. Last, they pass quality control, before to be wrapped, ready for shipping.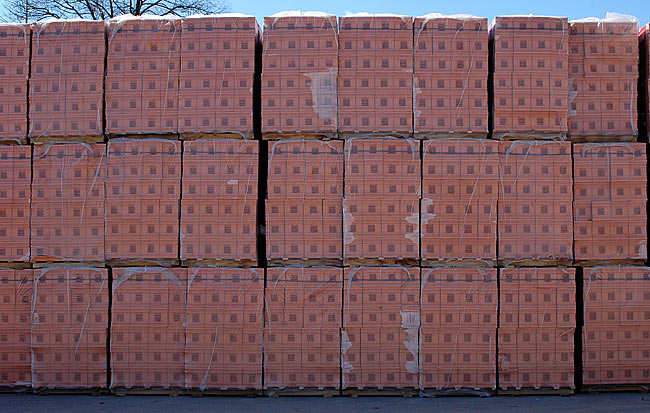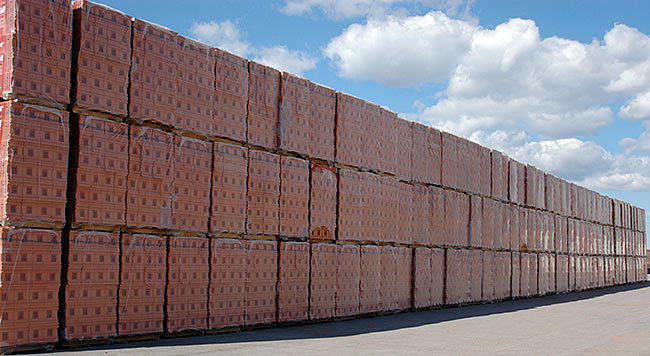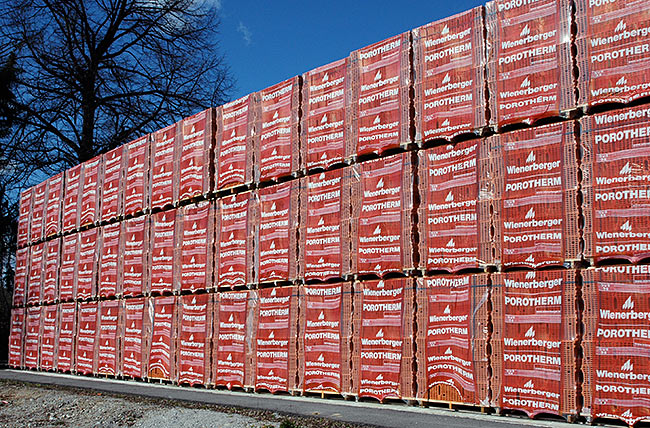 Stock of POROTHERM bricks ready to ship (Photos Beodom).