Amadeo scale model construction - part 1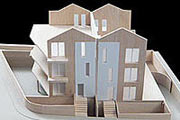 In collaboration with studiodosi, we decided to make a scale model of Amadeo. This will allow us to present the project much better than with a simple computed 3D model. Making an architectural scale model out of the digital project is not a straightforward task. It is rather a handcrafted work that requires skills and passion. We present here that work in progress thanks to pictures sent to us by studiodosi.
Preparing the base and the land
First step is to prepare the base of the scale model. It is made of plywood. Special care was taken to reinforce the base as it will have to sustain transportation from Italy to Serbia once finished.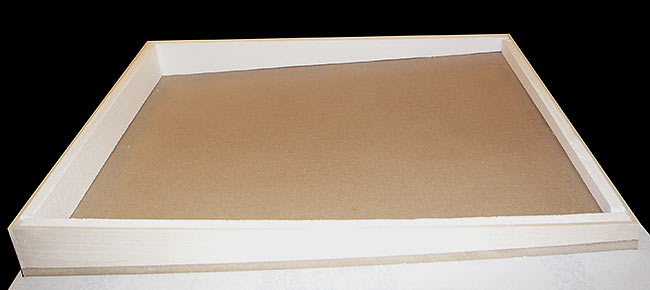 Base of the scale model (photo studiodosi).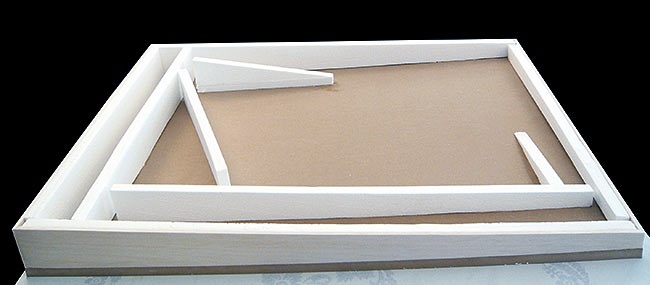 Reinforcement of the base to sustain transportation (photo studiodosi).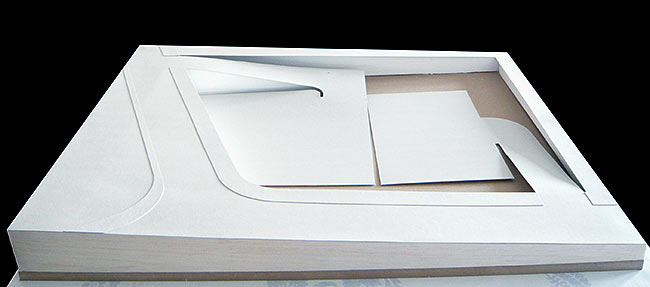 Putting in place the bordering road and the limit of the land (photo studiodosi).
External construction elements and building walls
In the second phase, all external construction elements are put in place such as parking ramps and stairs. Then the walls are put up and the floor of the first part of the building.
Building the external construction elements (photo studiodosi).
Putting up walls and floors of the first part (photo studiodosi).
Installing windows
The third phase is the preparation of the windows and their installation on the walls already placed. They are 55 windows for Amadeo.
Preparation of the 55 windows. The large window frames that are visible on the picture will be placed inside the smaller window holes. So only a small part of the window frame will be visible from the outside once installed (photo studiodosi).
Amadeo with the windows installed and part of the facade. It really starts to take shape (photo studiodosi).
We will continue to show the progress in a follow-up article.