First external view and 3D view of Amadeo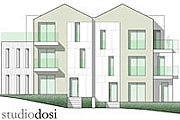 Here is the first preview of the external design of Amadeo. We are now getting very close to completion of the design phase. The next step is the preparation of the request for the building permit. "studiodosi" took a very interesting approach in disposing windows. All apartments will be very luminous and the overall look of the building is both original and beautiful. This is what we call quality through design.
This version is based on the last preview. There are only some minor changes in the disposition of windows.
External view: East side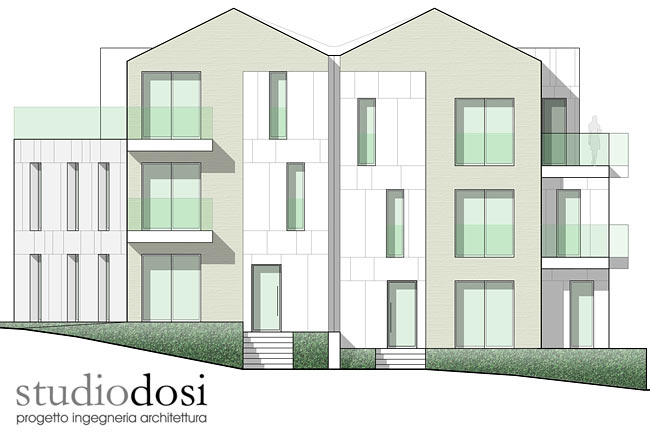 Amadeo East side (source Beodom).
3D view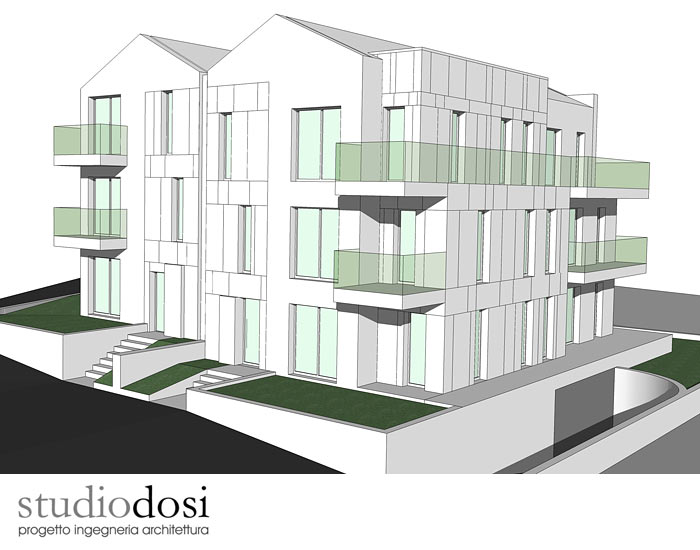 Amadeo 3D view (source Beodom).
Coming next
We will soon update the Amadeo's project pages with all details.