Amadeo scale model construction - part 2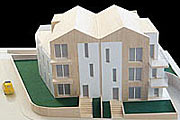 Amadeo scale model is now finished! studiodosi did a beautiful and wonderful job as usual. The model is still in their office in Ravenna, Italy and we will soon organize the transportation to Belgrade. We will display it in our office. In the time being, we present here the last steps of the construction thanks to the pictures sent to us by studiodosi.
Finishing the construction
Starting from where we left the scale model last time, the construction continues...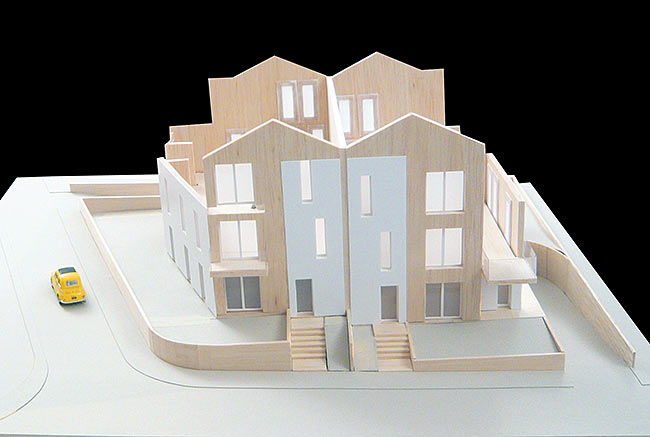 Wall, first floor and top of the underground parking (looks like a Fiat Mini stopped by to see the progress :) (photo studiodosi).
Second floor is finished (photo studiodosi).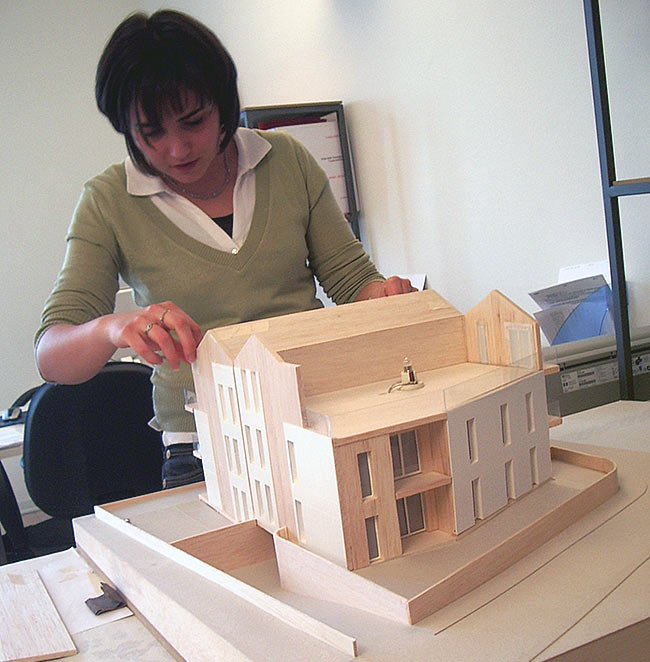 Roberta, from studiodosi, putting up the first part of the roof. You can notice the small light on the second part. That is a very nice addition studiodosi did for us: the model is illuminated (photo studiodosi).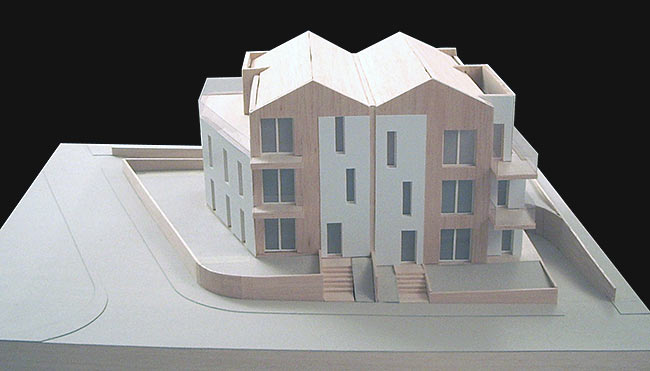 Almost finished: roof is completed (photo studiodosi).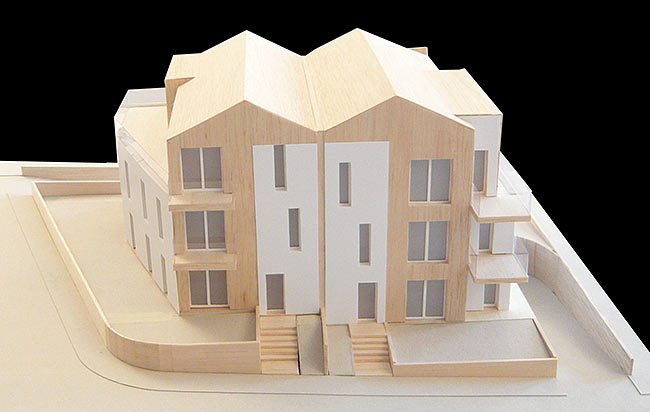 The construction is now complete, only finitions remain to be done (photo studiodosi).
Zoom on the support in the underground parking
One quick step back to show the work in the underground parking.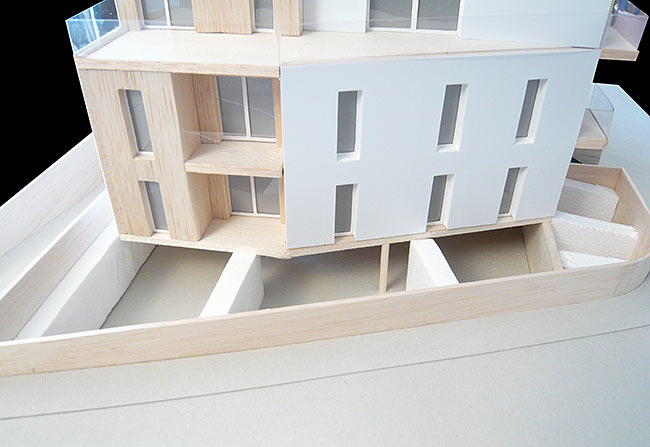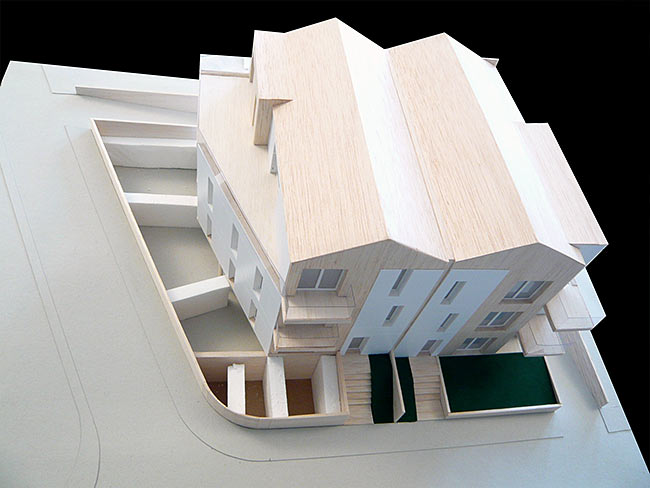 Just a lightweight support where the flat roof of the underground parking will be placed (photos studiodosi).
Almost real
The scale model is finished. Using some Photoshop wizardry we could almost see ourself in Amadeo already!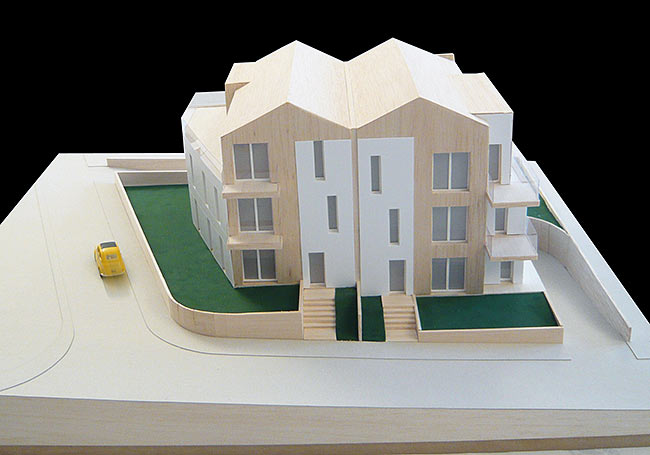 The finished scale model (photo studiodosi).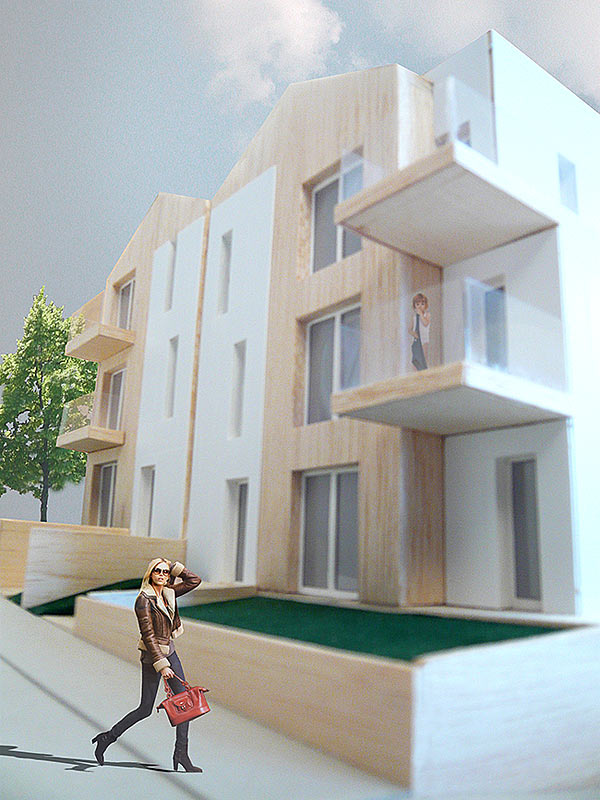 Can you see yourself in Amadeo? (photo and assembly studiodosi).