Kuće Beodom obtained Amadeo II's building permit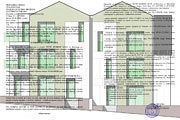 Kuće Beodom just obtained, from the Municipal Office of Zvezdara, the building permit for Amadeo II. After the obtention of the building permit, a period of 2-3 weeks is needed for its validation. It is then stamped officially. From there, we will submit the main project for the start of the construction work.
Update (10/11/2008)
The permit for Amadeo II has been validated. The images below have been updated with the validation stamp showing.
Building permit for Amadeo II (part 1 or A3)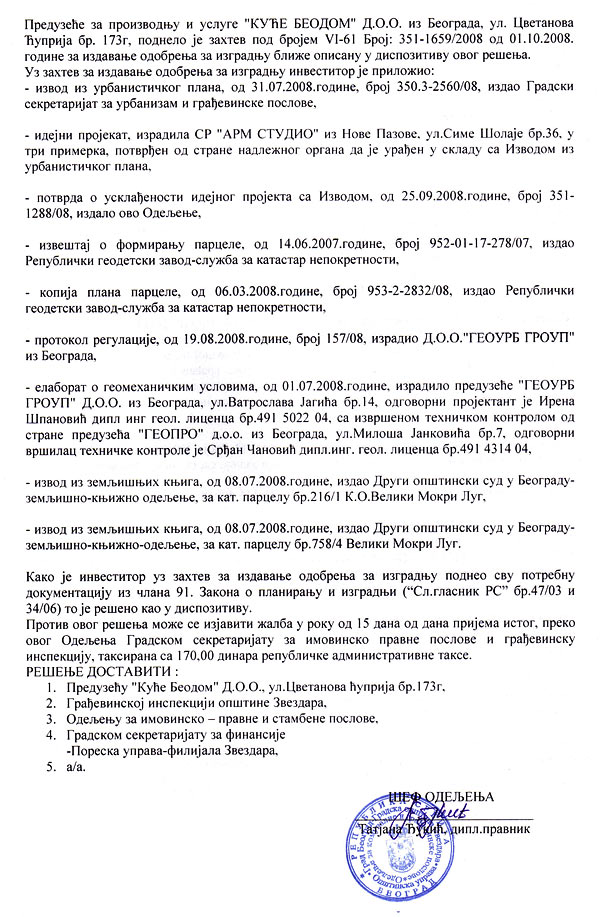 Building permit for Amadeo II (part 1 or A3)
Building permit for Amadeo II (part 2 or A4)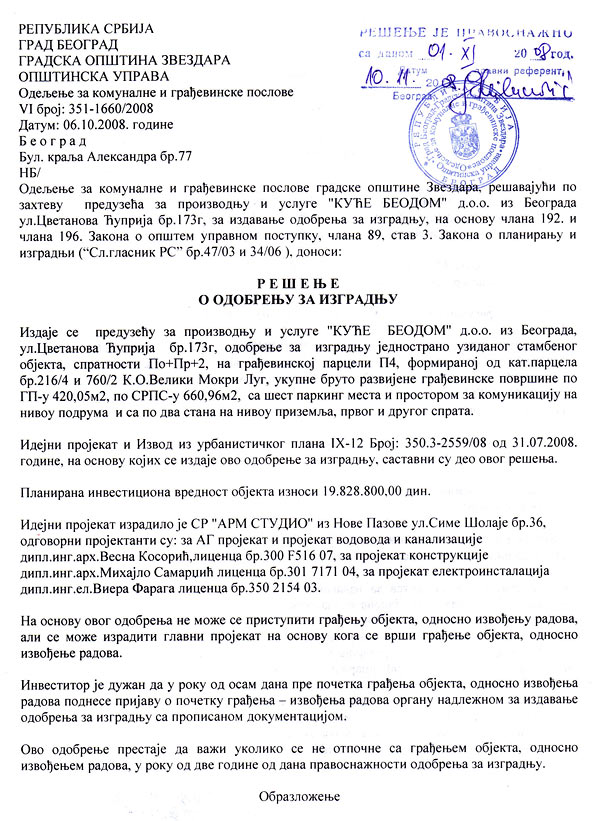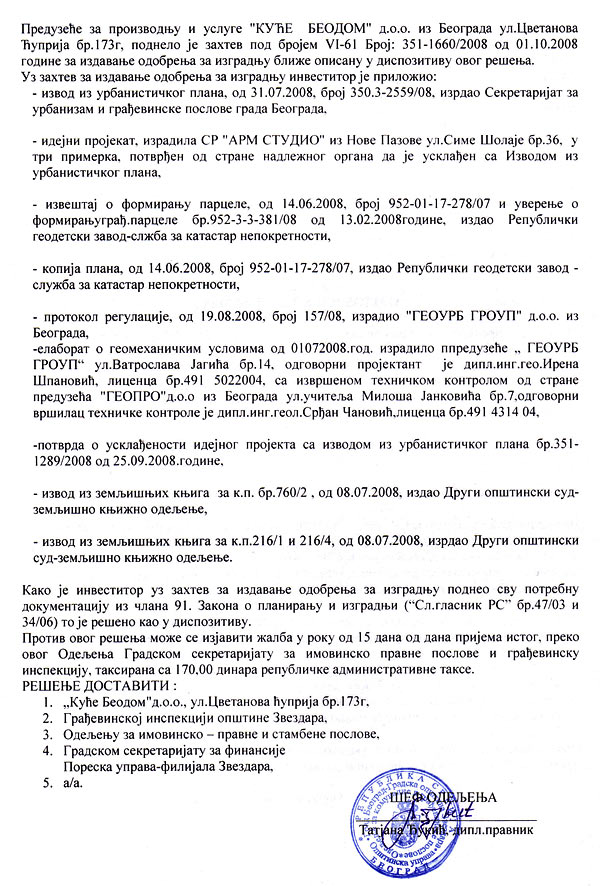 Building permit for Amadeo II (part 2 or A4)