Sale of Amadeo II started at exceptional price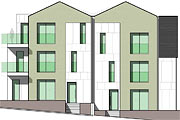 We opened the sale of apartments in Amadeo II as we will start building in the coming weeks. We decided to set an extremely attractive price for buying on plan. We are probably lower in price than any building in the area and the quality offered for the price is simply unbelieveable.
We are going to match Amadeo in quality and in energy efficiency. Amadeo II will be built with large clay blocks, Schoeck Isokorb and Baumit facade. It will have natural ventilation, geothermal heating and cooling with underfloor distribution and Rehau quality for all installation.
Simply put, it is an unique offer for those who want to live in a much better bulding and save energy. Only 8 apartments are left at the time of writing this.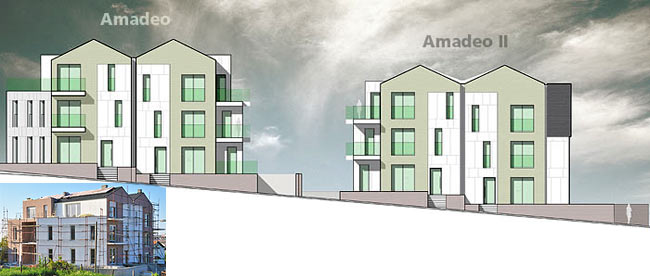 Preview of Amadeo and Amadeo II with the picture of Amadeo almost finished on the bottom left.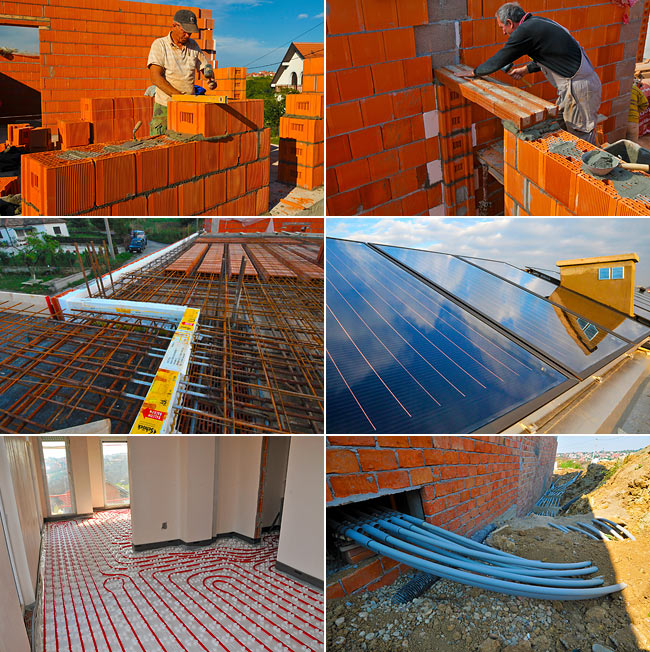 Preview of Amadeo II features that were used on Amadeo.