How to get a building permit? - Phase 3 - Building Permit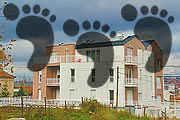 Having obtained the location permit, it is time to prepare the complete project documentation in order to obtain the proper building permit. The project has to be done in accordance with the construction regulations contained in the location permit. In the New Law, this step is the major one and the one that will take the most time to obtain.
This article will be updated soon.