Interior
We focus on providing quality and good value.
Windows

External windows are made of Alphacan 5-chambers PVC profiles, with low-E double-glazing and argon fill. Rolling shutters with thermal insulation are integrated in the wall on top of the frame.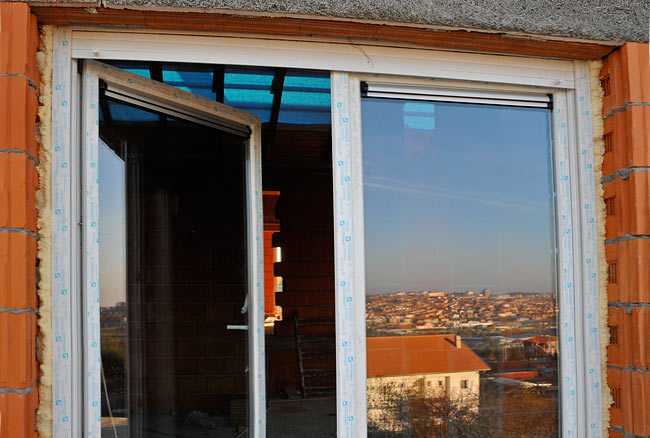 Closeup on Alphacan windows (photo Beodom).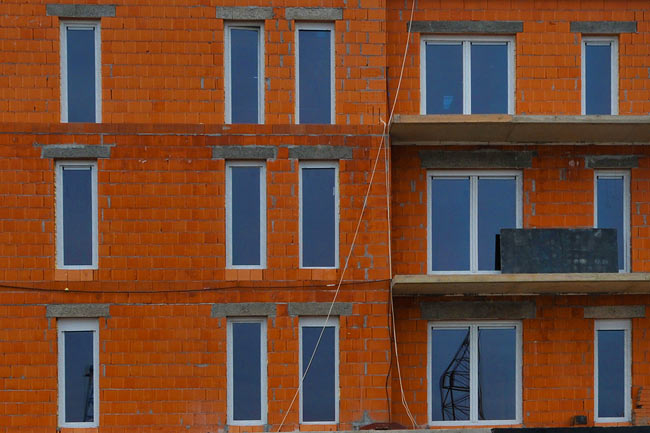 Alphacan Windows installed on Amadeo (photo Beodom).
Doors
Entrance doors of buildings are in aluminum, entrance door of apartments and interior doors are made of Medium Density Fiberboard (MDF).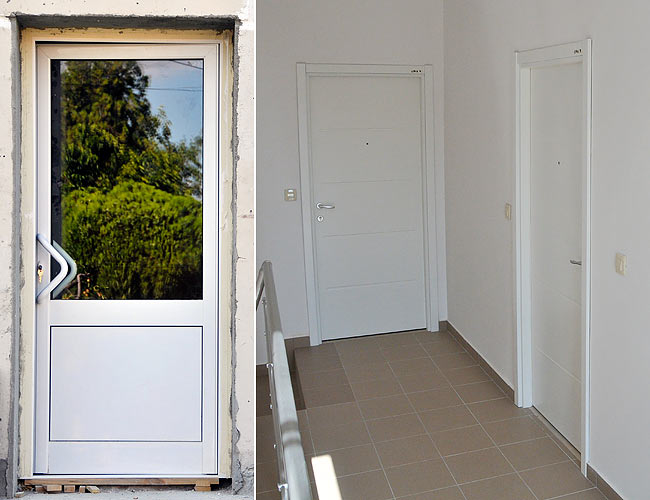 Building entrance door and apartment entrance doors (photo Beodom).
Flooring
Kitchens, when separated from the living room, and bathroom are tiled with first class domestic tiles. Bathrooms are tiles on the wall from floor to ceiling.
Living space and bedroom are covered with either tiles or Quick-Step laminate.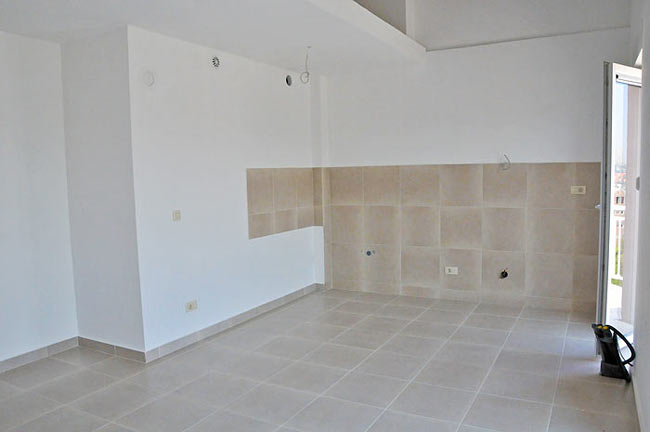 Amadeo living space (photo Beodom).
Bathroom
Bathtub or shower, single sink with element, toilet and connection for washing machine.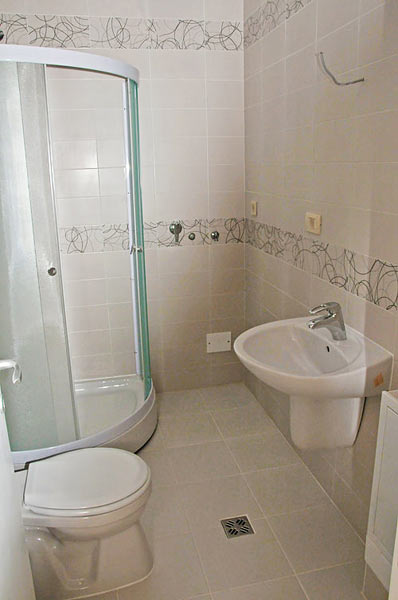 Amadeo bathroom (photo Beodom).
Closets
Each apartment has one or more arranged spaces for closet. Closet are not furnished.