Beodom chose Baumit solutions to complement its building system with large clay blocks. Baumit produces thermal mortar for the horizontal joins of large clay blocks and a complete facade system to improve the thermal characteristic of walls and protect them. In addition, we also use Baumit lightweight concrete in the flooring system of apartements when needed.
Founded in 1988, Baumit is now number 1 in Central and Eastern Europe for facade system.
Thermal mortar: Baumit ThermoMörtel 50
Baumit ThermoMörtel 50 is the perfect companion to the large clay block building system. ThermoMörtel 50 is a special mortar with excellent thermal characteristics (thermal conductivity: λ = 0,19W/mK). It is used for the horizontal joins between blocks and maintains the excellent thermal characteristics of the wall.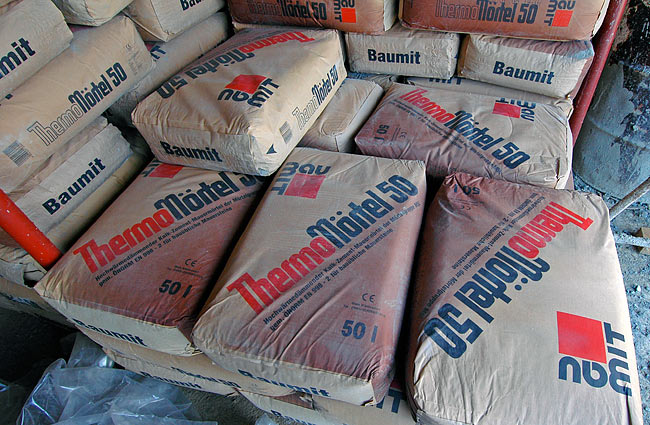 Baumit ThermoMörtel 50 on Amadeo building site (photo Beodom).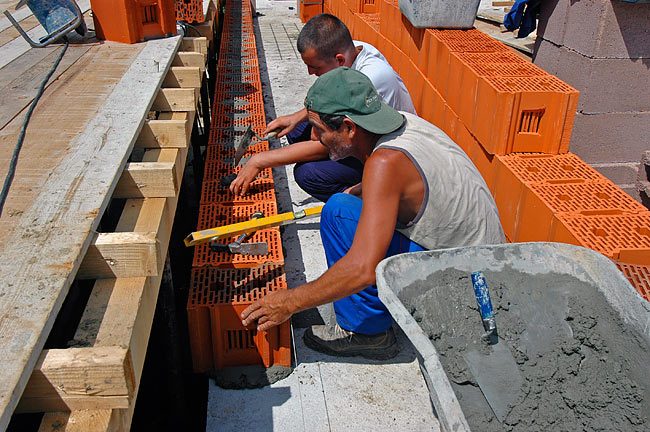 Using Baumit ThermoMörtel 50 with Wienerberger POROTHERM (photo Beodom).
Facade system: Baumit ThermoPutz/ThermoExtra + EdelPutz
Baumit proposes a large catalog of solutions for facades. They are all made of multiple layers from base to finish. The best solution with monolithic walls is to use a thermal mortar as a base. That allows to correct the imperfections of the masonry, and improve the overall thermal performance of the wall.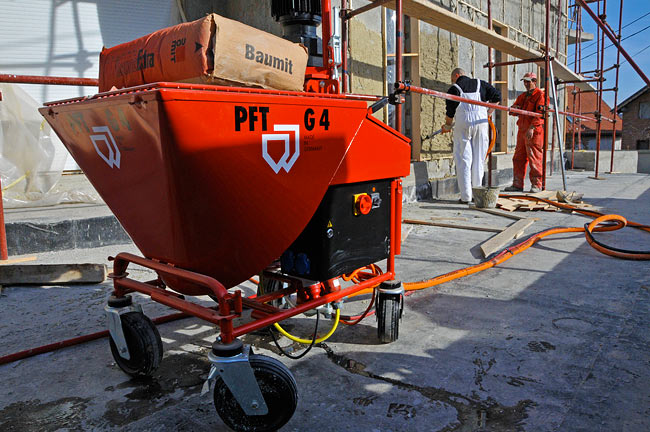 Applying Baumit ThermoExtra with a mixing pump PFT G4 (photo Beodom).
Baumit proposes two suitable products for the facade thermal mortar: Baumit ThermoPutz (λ = 0,13W/mK) and Baumit ThermoExtra (λ = 0,09W/mK). As a finish layer, the simplest solution is to use Baumit EdelPutz Extra. We use a combination of these solutions.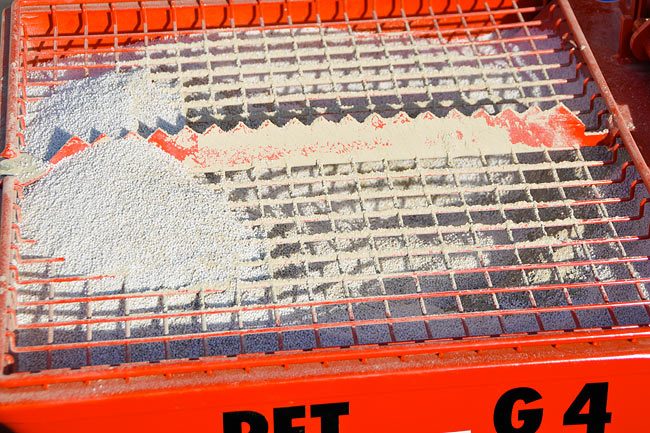 Closeup on Baumit ThermoExtra in the mixing pump (photo Beodom).
Lightweight concrete: Baumit ThermoStep Rapid
For the interior screed where water pipes and electricity cables pass, we use Baumit ThermoStep Rapid.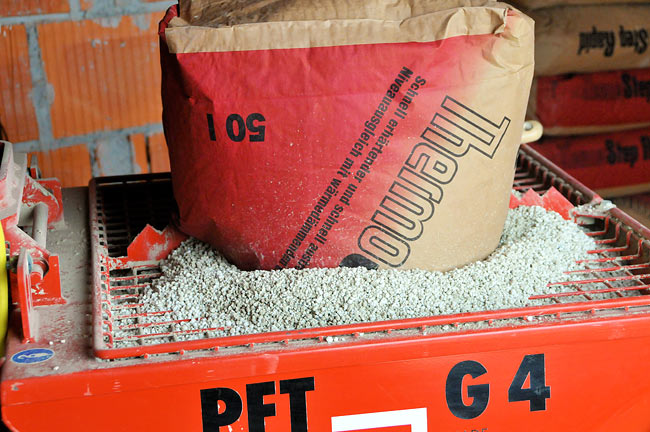 Closeup on Baumit ThermoStep Rapid in the mixing pump (photo Beodom).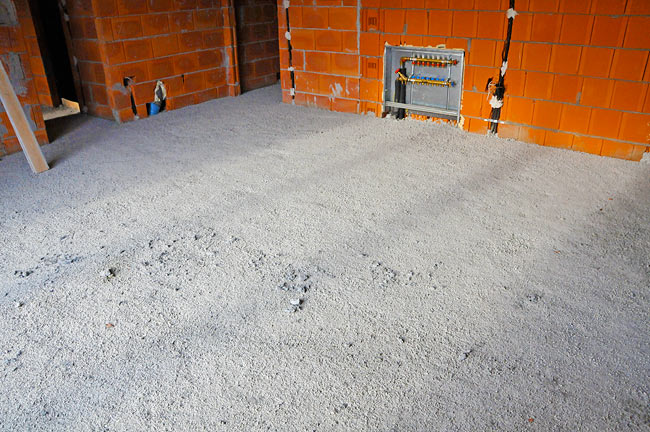 Floor done with Baumit ThermoStep Rapid once finished (photo Beodom).
Representative office in Serbia
Baumit d.o.o.
Smederevski put 25k, 11130 Belgrade, Serbia
+381 (0) 11 313 15 36
www.baumit.rs