Amadeo II: Floors Plan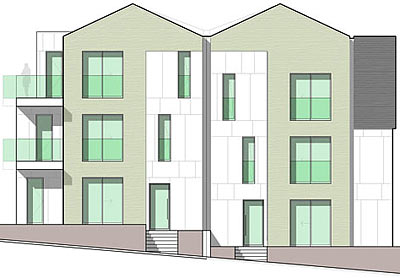 Amadeo II represents 2 joined building, on 3 levels, with an additional underground parking. The land is 702m² exactly split in two. It is going down on a gentle slope toward north-east and located in a very nice and calm neighborhood. Each building, holding 6 apartments, is built on one part of the land.
Each apartment has:
a spacious living-room together with kitchen and dining room,
an equipped bathroom (sink with mirror, shower, toilet and place for washing machine).
space for closets
Overview of the land organization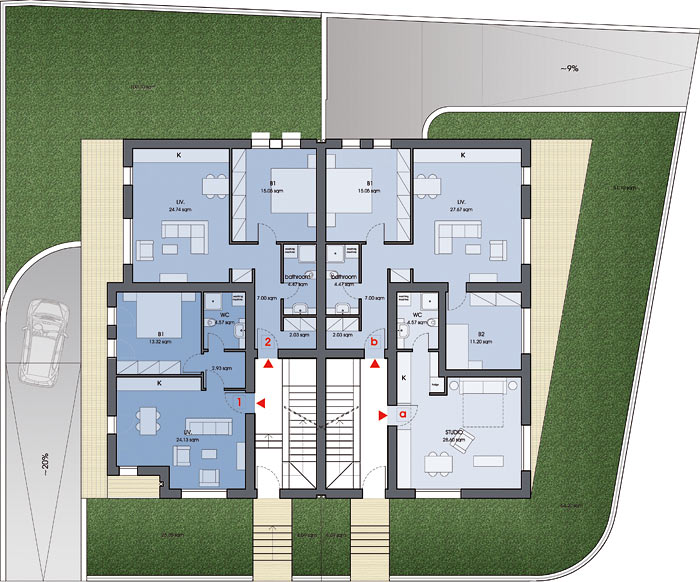 Floors plan
All prices include VAT.
Ground floor
Ground
Floor
Total Surface
(m²)
Garden
(m²)
Bedrooms
Price
Price/m²
Aptm 1
46,51
36,00
1
SOLD
SOLD
Aptm 2
54.50
110,00
2
SOLD
SOLD
Aptm a
34,86
54,20
studio
SOLD
SOLD
Aptm b
69,25
54,10
2
SOLD
SOLD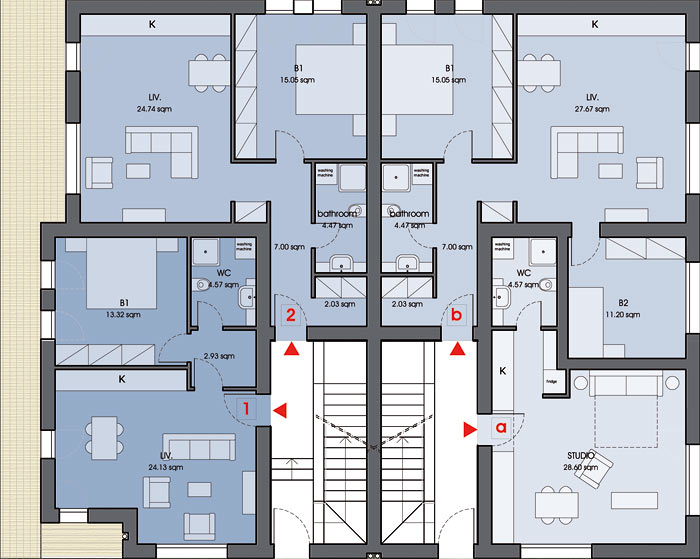 Amadeo II ground floor plan (source Beodom)
First floor
1st
Floor
Total Surface
with balcony (m²)
Balcony
(m²)
Bedrooms
Price
Price/m²
Aptm 3
51,56
5,06
1
SOLD
SOLD
Aptm 4
61,96
7,50
2
SOLD
SOLD
Aptm c
47.04
0,00
1
SOLD
SOLD
Aptm d
57.50
0,00
2
SOLD
SOLD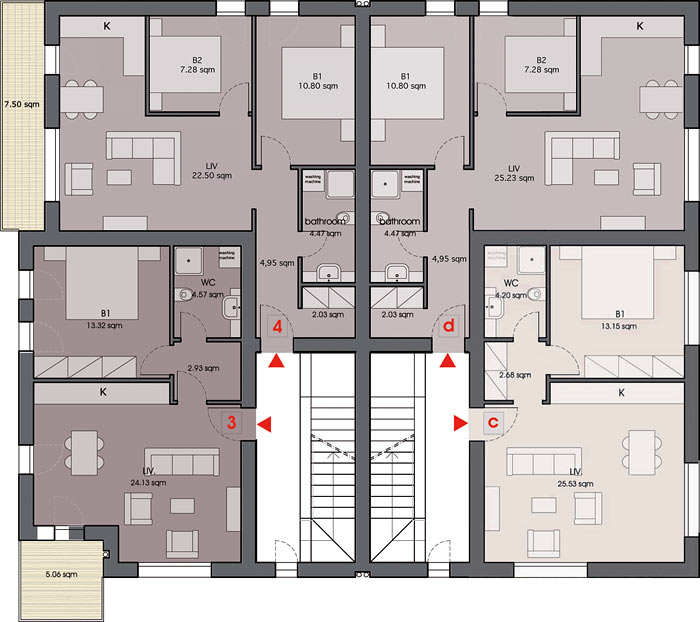 Amadeo II first floor plan (source Beodom)
Second floor
2nd
Floor
Total Surface
with balcony (m²)
Balcony
(m²)
Bedrooms
Price
Price/m²
Aptm 5
49,12
5,06
1
SOLD
SOLD
Aptm 6
48,45
14.0
1
SOLD
SOLD
Aptm e
52,16
0,00
1
SOLD
SOLD
Aptm f
50,25
0,00
1
SOLD
SOLD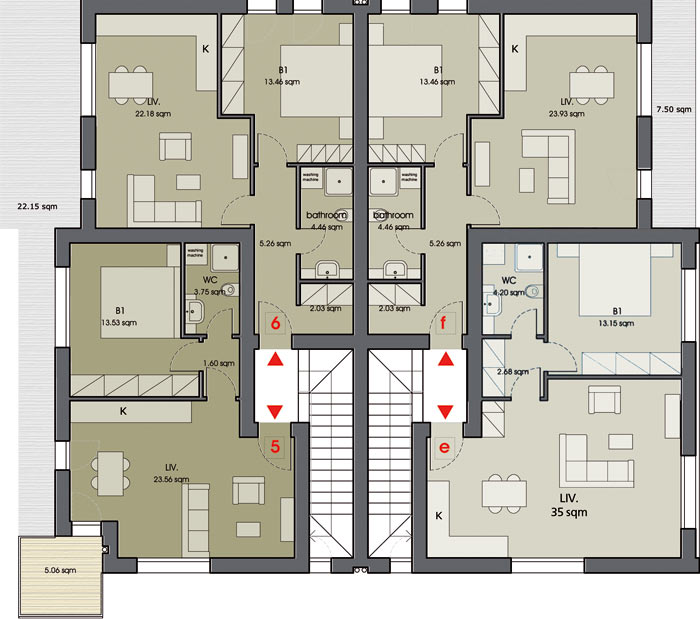 Amadeo II second floor plan (source Beodom)
Underground floor (parking)
Parking
Floor
Price
Parking
Floor
Price
Parking 1
SOLD
Parking a
SOLD
Parking 2
SOLD
Parking b
SOLD
Parking 3
SOLD
Parking c
SOLD
Parking 4
SOLD
Parking d
SOLD
Parking 5
SOLD
Parking e
SOLD
Parking 6
SOLD
Parking f
SOLD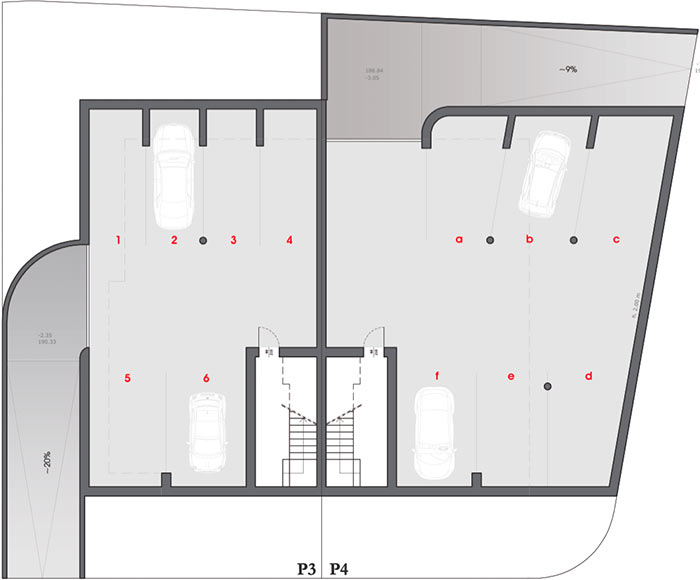 Amadeo II underground floor plan (source Beodom)