Is your business partner worth your trust?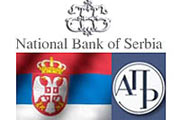 When doing any business, it is essential to know your partners. That can prevent some nasty surprises like paying for a work to be done just to discover later that the company you paid is in bankruptcy. In the construction business, especially when it comes to choose the building company, you need to be more than just careful. Recommendations and prior works are not enough, you need to get the facts right about the company.
Serbian Business Registers Agency (SBRA)
In Serbia, some of the information about registered companies is publicly available on the Internet. First, the site of the Serbian Business Registers Agency (SBRA) will give you the factual information about the company. You will learn about ownership, starting capital, tax identification number, registration number etc… Just go to the Business entities search page and type in the name of the company you want to search.
National Bank of Serbia
Using the registration number or the tax identification number of the company you got from SBRA, you can now check on the site of the "National Bank of Serbia" the financial situation of the company towards tiers. You will be able to see if the company has or have had unpaid debts, for how much and for which period of time. The page is located under the link "Search of Debtors in Enforced Collection".
Of course, if you must check that information, it will not give you any guarantee on the quality or the reliability of the company. That is why this information is complimentary to the recommendations you get from other happy customers. As we said before, once you successfully dealt with a company and were happy about the service you are unlikely to change. Long lasting business relationship are always based on mutual trust.